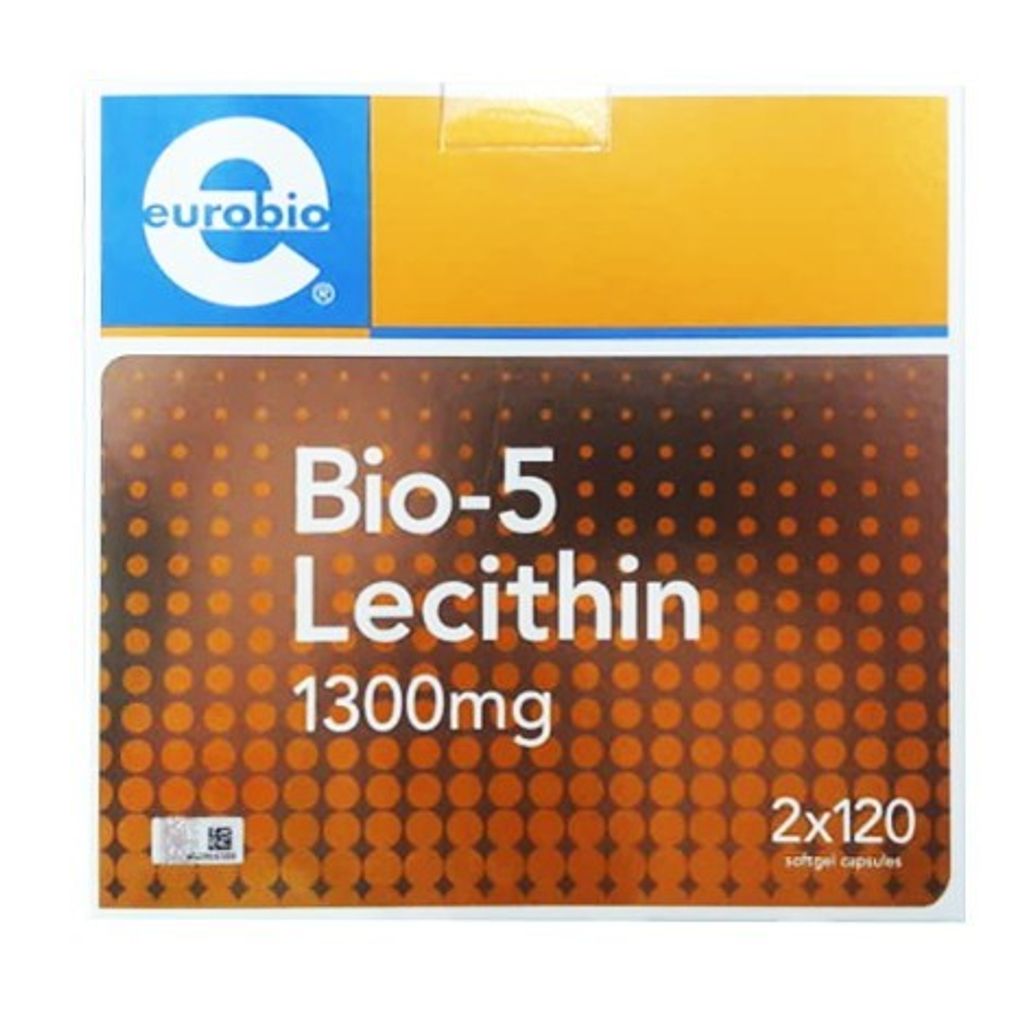 (013234) Eurobio Bio-5 Lecithin Caps 1300mg 2x120s
Product Description
Features:
Eurobio Bio-5 Lecithin 1300mg contains not less than 50% Phosphatides that are naturally derived from soy, useful for fat metabolism and enhancement of cholesterol, brain, nerve and liver health.
Lecithin is one of the most bioavailable natural sources of Choline, which is necessary for the normal function of all cells and is the key building block of cell membrane.
Without Lecithin, cell membranes will harden and lose their integrity. This will lead to a number of disorders, including liver disease, neurological disease, impairment of fat/cholesterol metabolism, various cancers and cell death.
Lecithin supplementation has been found to support healthy cholesterol levels as well as healthy brain, nerve and liver functions
Lecithin is a fat emulsifier, which helps keep fat in solution in a watery environment and aids in fat metabolism
Lecithin decreases both the absorption of cholesterol from food and the production of LDL cholesterol, and is shown to reduce cholesterol and prevent atherosclerosis
Lecithin is a major component of brain cells, essential for neurotransmitter synthesis and in memory restoration
Lecithin is the key nutrient to overcome fatty liver syndrome
Effective formulation, contains more than 50% Phosphatides
Dosage:
1-2 softgels three times daily with meals