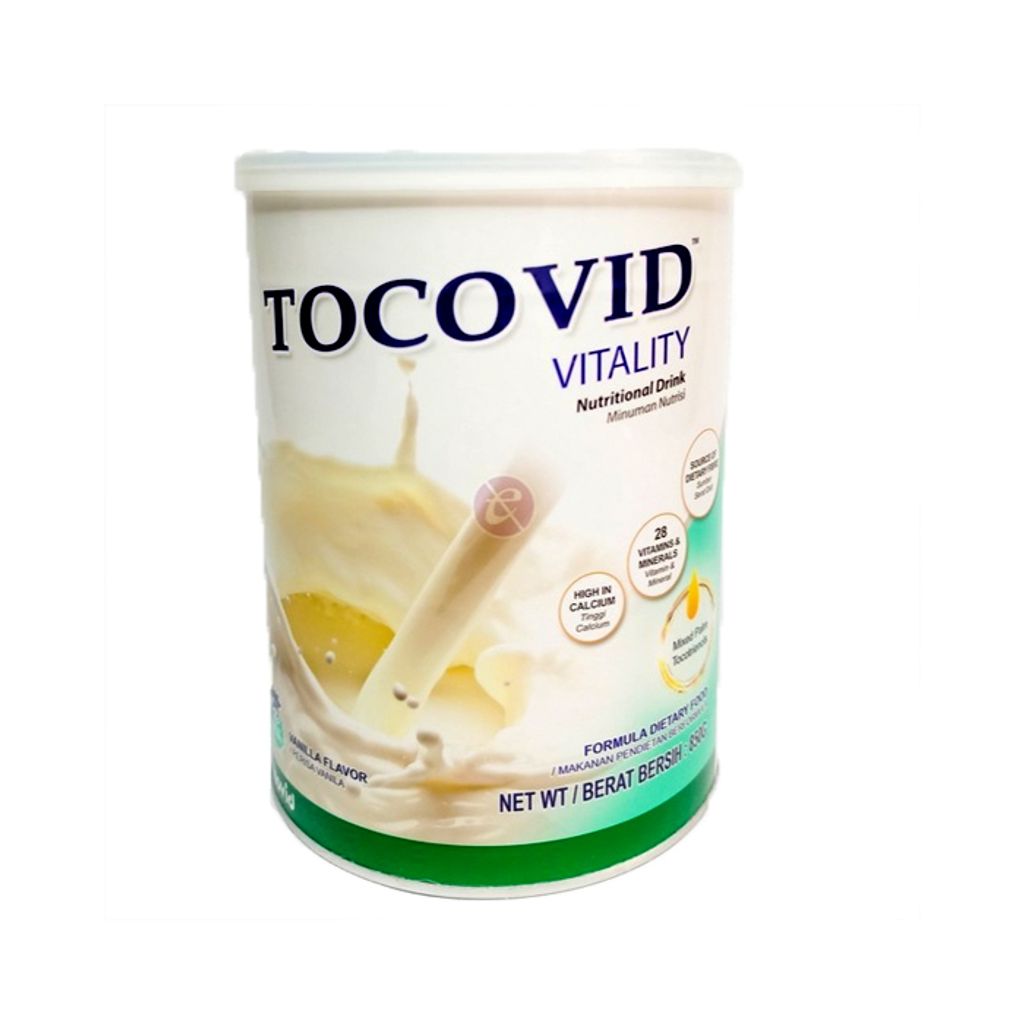 (013283) Tocovid Vitality x 850g (V)
After 50's the Body and Brain needs extra nutrition to keep them continue to be healthy and active, to enjoy life well beyond 50 years old.The NEW TOCOVID VITALITY Nutritional Drink contains a complete nutrition to keep BOTH the BRAIN and BODY active! It is uniquely added with the goodness of Palm Tocotrienols to protect brain cells and comes with 6 Goodness to keep up energized and healthy.
6 Goodness for your daily Brain and Body needs
1. Palm tocotrienol to protect brain cells
2. High protein to build and maintain muscles & strengths
3. High fibers for health bowel movements
4. High Calcium for bone healthy
5. High and sustainable energy to keep you active whole day
6. Low Fat and Salt – a heart healthy formula
DIRECTIONS FOR USE:
Mix 5 scoops of Tocovid powder with 200ml warm water until dissolved. Drink 2 serving per day.