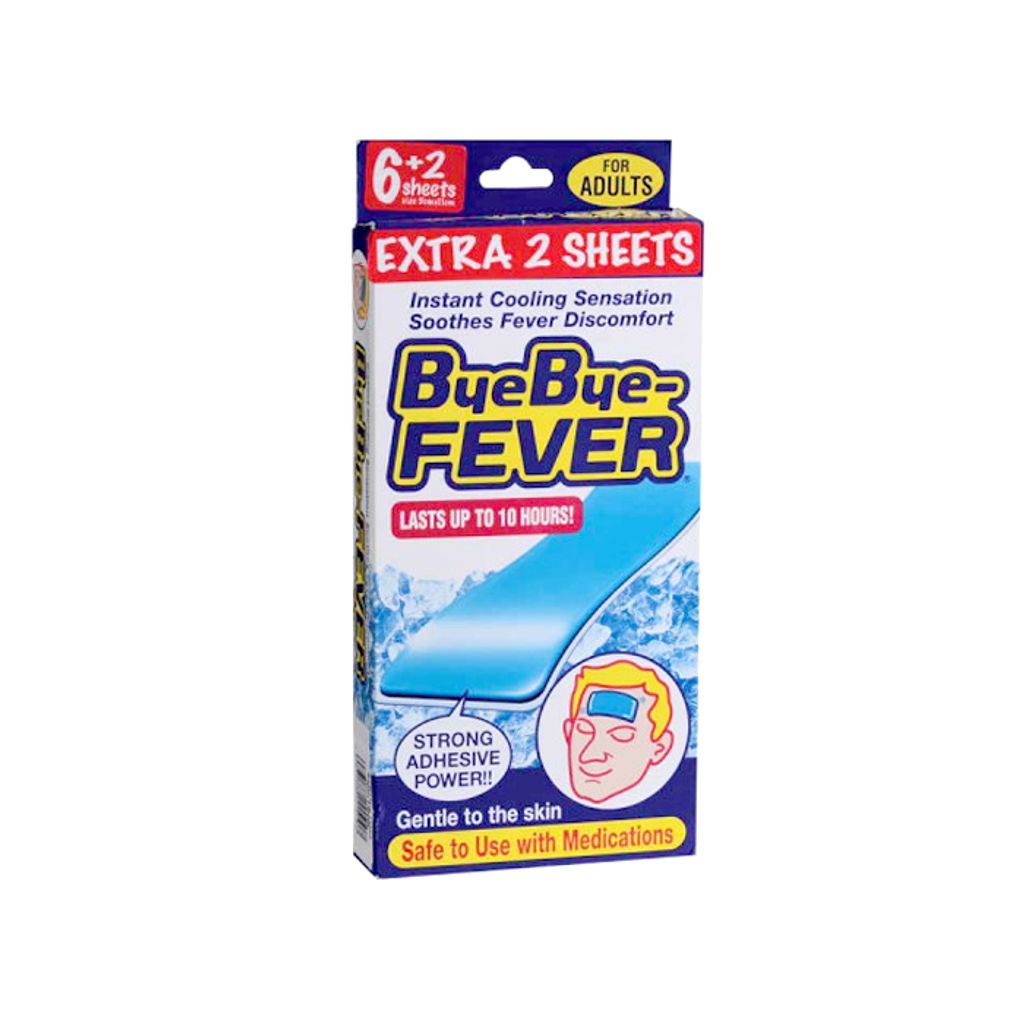 (013286) Bye Bye Fever (Adult) 3x2s Foc 2s
Features
-Cooling sensation lasts up to 10 hours.
-Gentle to the skin.
-Strong adhesive power.
-Safe to use with medications.
Storage Conditions
-Keep unused sheets in the pouch with the open end folded twice along the solid lines.
-Store in a cool dry place, away from direct sunlight.
-Keep out of reach of childre or people who find it difficult to use independently.