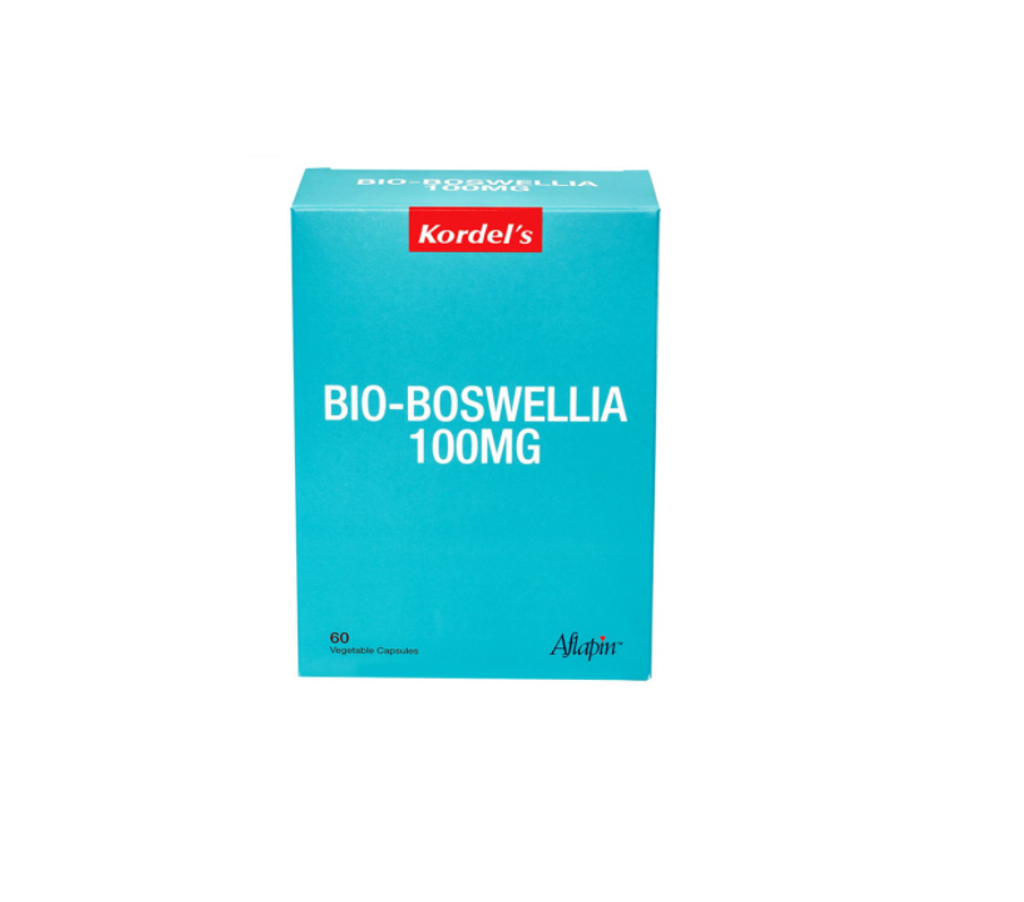 (013348) Kordels Bio-Boswellia Caps 100mg x 60s
Kordel's Bio-Boswellia 100mg uses Aflapin® which contains B. serrata extract enriched in AKBA and non-volatile oil portion of B. serrata gum resin. It has better bioavailability and efficacy compared to normal boswellia extract. This product is suitable for individual with chronic cough, breathing difficulty and/or asthmatic. Study shows that by taking Aflapin® for 6 weeks, 70% of asthmatic patients see improvement in less asthma attack and reduce in dependency/usage of airway muscle relaxant inhaler such as Ventolin. Nevertheless, this product is suitable for those who think they are highly exposed to poor air quality and wish to maintain healthy lung.
Take 1 capsule twice daily before meals.