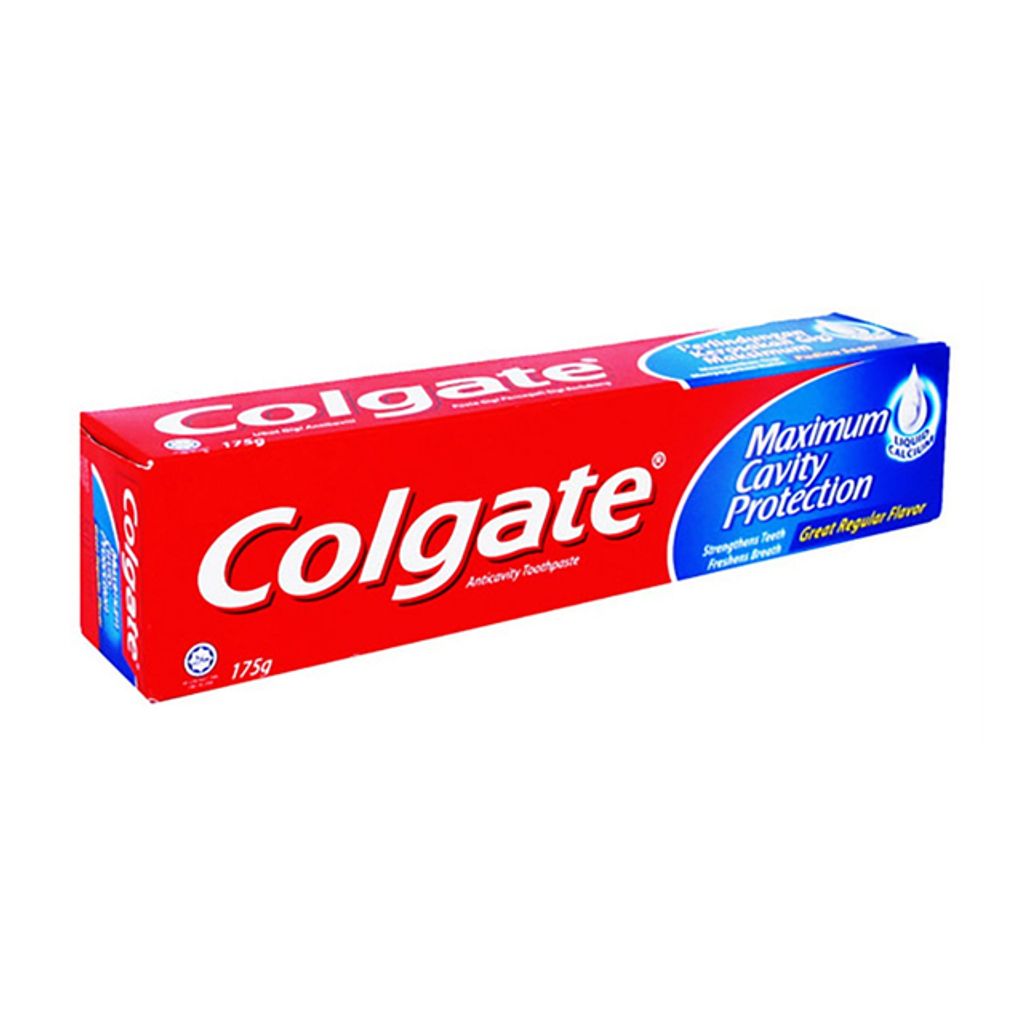 (013364) Colgate T/P Great Reg Flav x 175g (RM 8.49)
Product Description
Strengthens teeth and freshen breath.
Maximum cavity protection with liquid calcium and fluoride. Clinically proven to strengthen teeth and repair weak spots in the enamel.
Direction to Use:
• Children of 6 years and younger, use a pea sized amount for supervised brushing to minimize swallowing. In case of intake of fluoride from other sources consult a dentist or doctor.
• Brush at least twice a day.
• Get a dental checkup at least once a year.
• Rinse and spit out after use.
Ingrediants:
Dicalcium Phosphate Dihydrate, Water, Sorbitol, Sodium Lauryl Sulfate, Flavor, Cellulose Gum, Sodium Monofluorophosphate,Tetrasodium Pyrophosphate, Sodium Saccharin, Sodium Flouride.
Caution:
Store at room temperature.
Applicable Return Policy (Description)
Please refer to the Return Policy for further information.