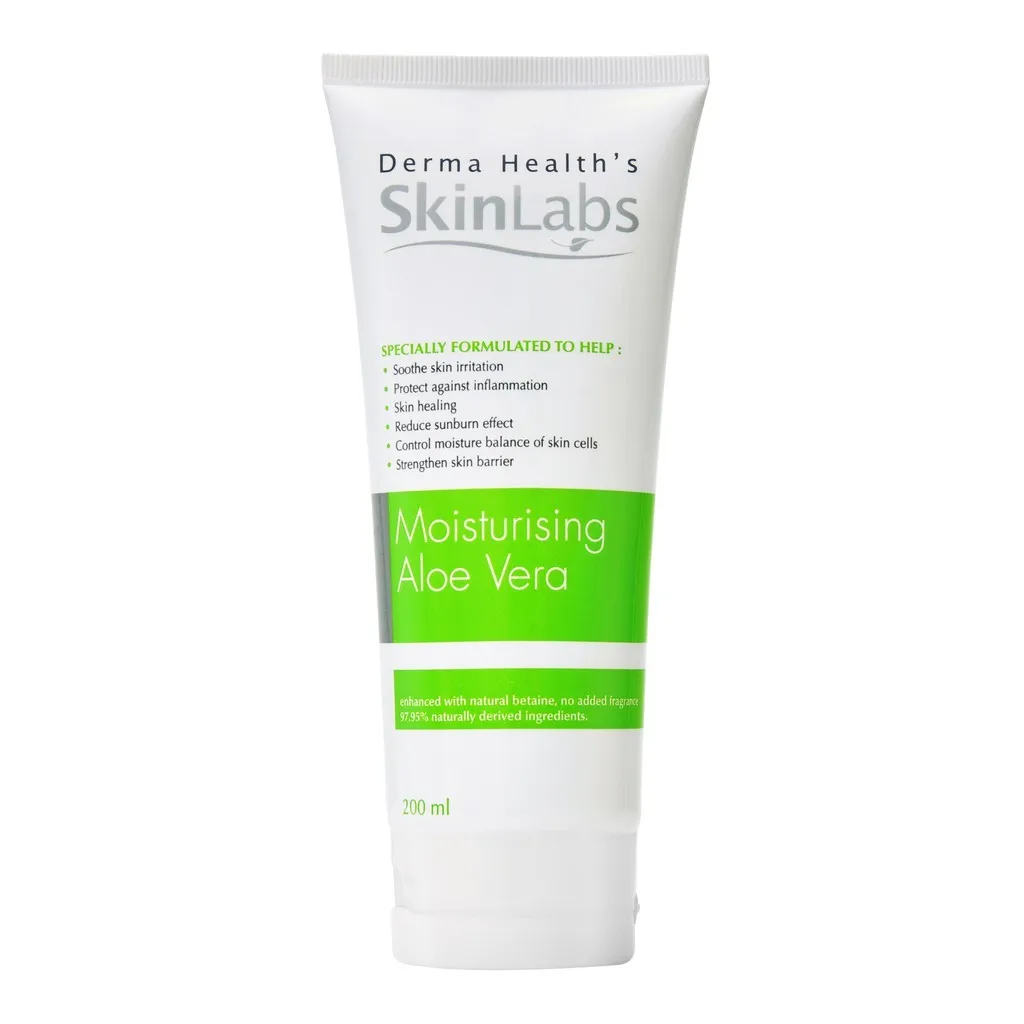 (013426) SkinLabs Moisturizing Aloe Vera Gel x 200ml
SkinLabs Moisturising Aloe Vera 200ml Moisturising Gel for soothing sensitive and problem skin. 97.95% naturally derived ingredients. SkinLabs Moisturising Aloe Vera Gel, enhanced with Natural Betaine is a strong moisturiser for soothing irritated skin. Aloe Vera has anti-inflammatory, moisturising and healing properties, which are beneficial for sensitive skin and skin problems such as eczema and sun damaged skin. Natural Betaine is a natural humectant with strong moistursing properties. It improves the hydration status of the skin and prevents the penetration of harmful substances such as allergens and pollutants into the skin.
Skin types: Normal, sensitive skin. Beneficial for problematic skin.
Directions: Apply generously to problematic skin area. Clean affected area before application. Can also be used on normal and sensitive skin as moisturiser. Suitable for face.
Ingredients: Water, Aloe Barbedensis Leaf Juice, Betaine, Glycerin, Carbomer, Pheonoxyethanol, Mthelisothiazolinone, Triethanolamine.