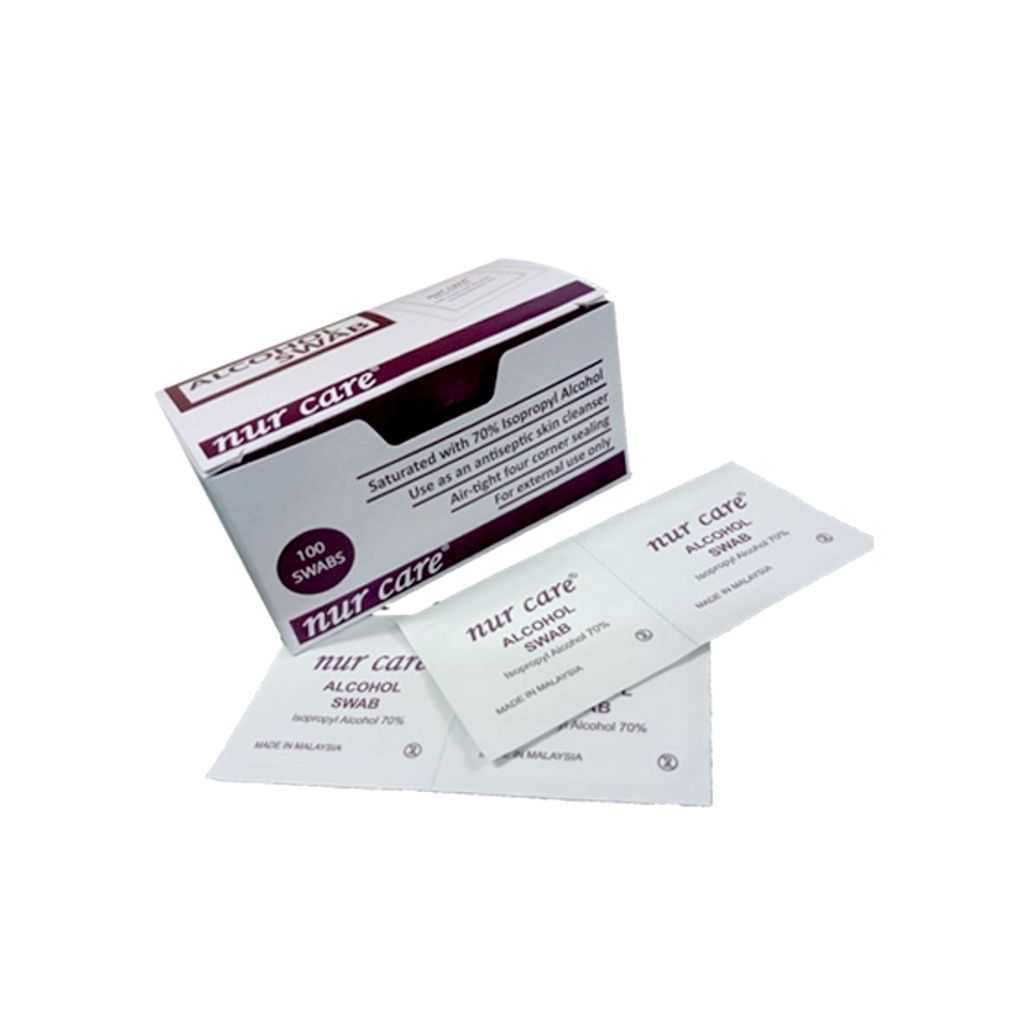 (013440) Nurcare Alcohol Swab Premium x 100s
CHARACTERISTICS
Thicker, soft and sanitary

Packaging is easy to tear and use

Contains 0.7ml alcohol to maintain wetness of the pad
QUALITY CONTROL OF PRODUCT
The product is random checked by in-process controls and final inspected on appearance, measurements, packing etc
Quality and packing of the alcohol as per the general requirements for medical use.

The Alcohol Swabs of our company are manufactured with pure needle punch fabric, with clean appearance, no fluorescence, no foreign fiber and foreign substrate.
INTENDED USE
The Alcohol Swabs are intended for preparation of the skin by disinfecting the injection site prior to injection or venipuncture. For professional and hospital use. For external use only.
STORAGE CONDITION
The product shall be stored in dry, cool and clean location.
INSTRUCTION FOR USE
Take pad out of package

Wipe injection site vigorously

Discard after single use

Do not use if package is opened or damaged
WARNINGS
For external use only.

Keep away from fire or flame.

Do not use with electro-cautery procedure

Stop using if irritation or redness develop

Keep out of reach of children