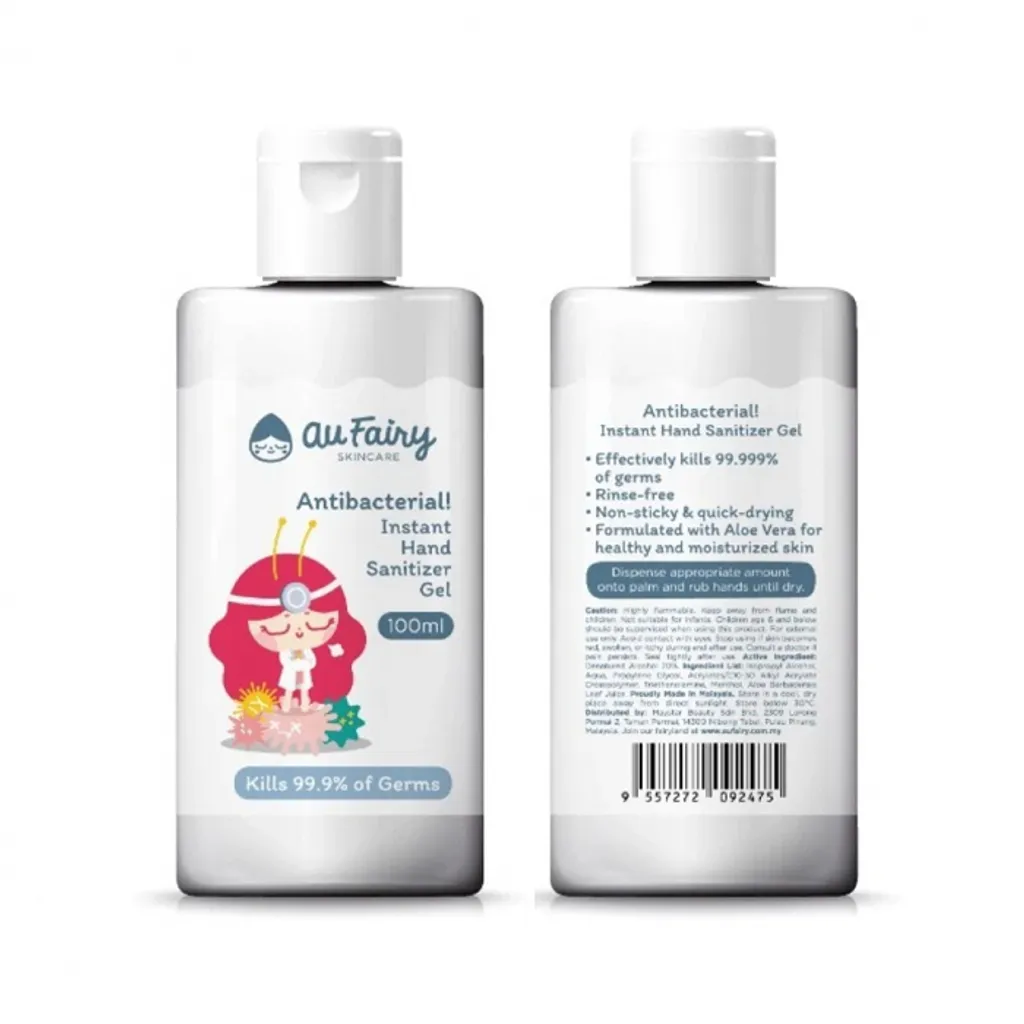 (013542) Au Fairy A/bacterial Hand Sanitizer Gel x 100ml
Quick Overview
70% Alcohol A Better Disinfectant ByeBye Bacteria A Reproductive Control
Easy & convenient to use, sprinkle on your hands, to the door knob or all object around you to disinfect. Act quickly to kill all microorganisms and harmful bacteria.
Specially made by adding vitamin E as ingredients, this antibacterial sanitizer is enriched with natural moisturizing molecules, that moisturized and protects your hand and skin.
Suitable for all skin types.
Direction for Use
Put enough in your palm to cover hands and rub hands together gently until dry.
Ingredients
Refer to packaging
Contra Indication
Not Available
Caution
For external use only