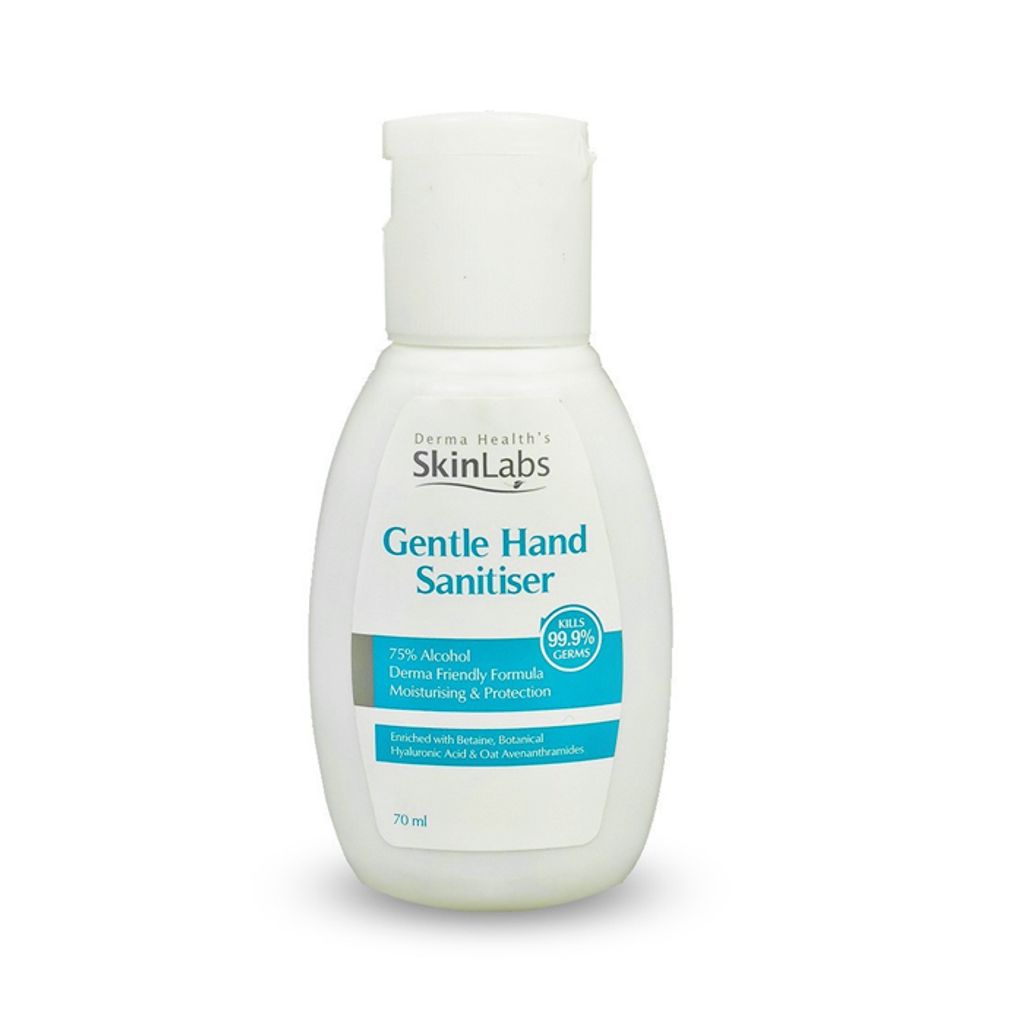 (013558) SkinLabs Gentle Hand Sanitiser x 70ml
Product Features
*75% Alcohol
*Kills 99.9% of germs
*Derma Friendly Formula
*Moisturizing & Protection
*Simple and Easy to use
*For Hand and multi-surfaces
*Enriched with Betaine, Botanical Hyaluronic Acid & Oat Avenanthramides
DIRECTION FOR USE :
- Squeeze a small amount onto hand, rub hand together , covering all surface until dry. May also use to sanitise surface, squeeze on surface and wipe with paper towel until dry .
WARNING :
- For external use only.
- Contains a highly flammable ingredient.
- Avoid fire
- Keep out of reach of children