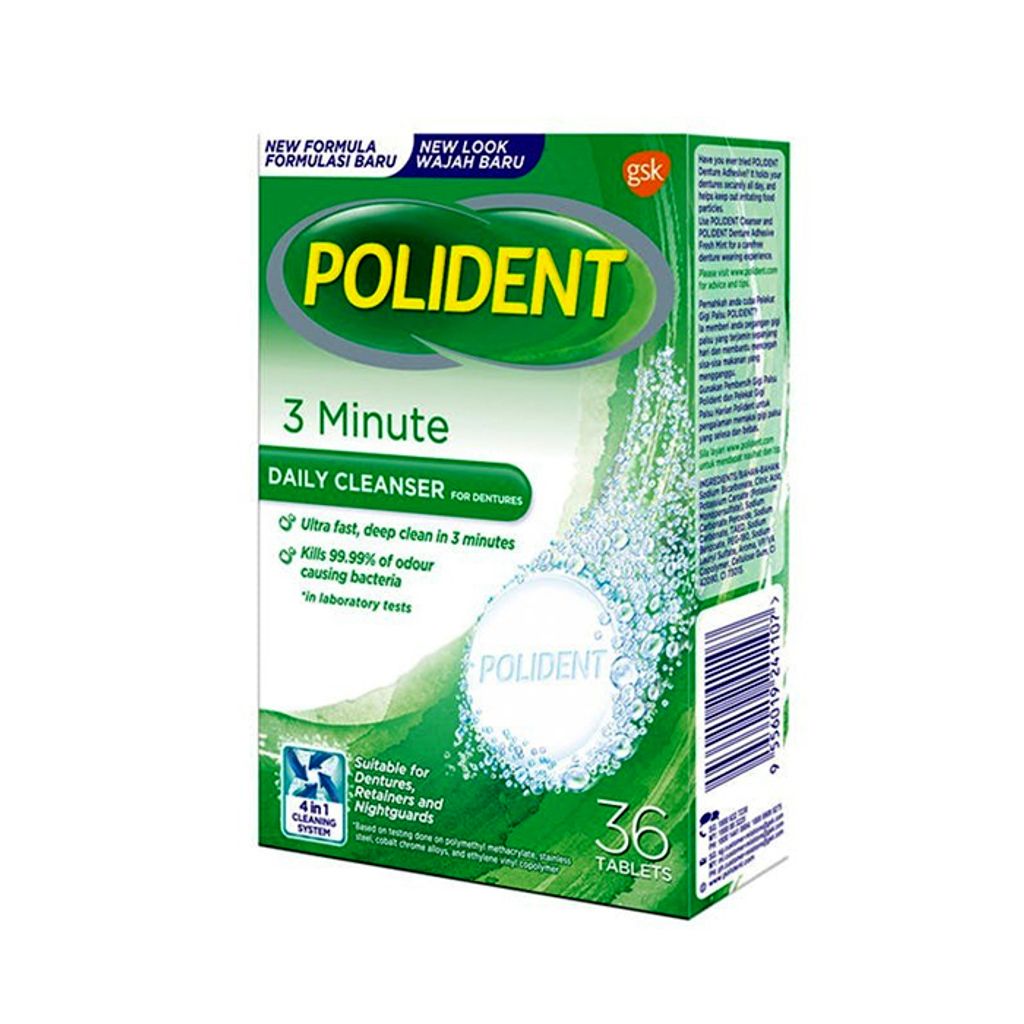 (013568) Polident Clean Tabs x 36s (Hijau) RM15.70
Faster fresher clean. More effervescent action. Leave dentures minty fresh. Antibacterial cleaning system.
1.Keep Out of reach of children and those who are at risk of accidentally swallowing the tablets or solution.
2.Do not Place tablets into mouth.
3.keep tablet solution out of mouth.
4.Rinse well.
5.Do not drink cleansing solution or use it as mouthwash.
6.If you experience irritation due to cleanser use discontinue and consult a healthcare professional.
7.In case of accidental ingestion,seek medical help (or contact your poison control center).
8.Do not use if you are sensitive to any of the ingredients.

Keep tablets in a cool dry place. Store below 30 degree Celcius.