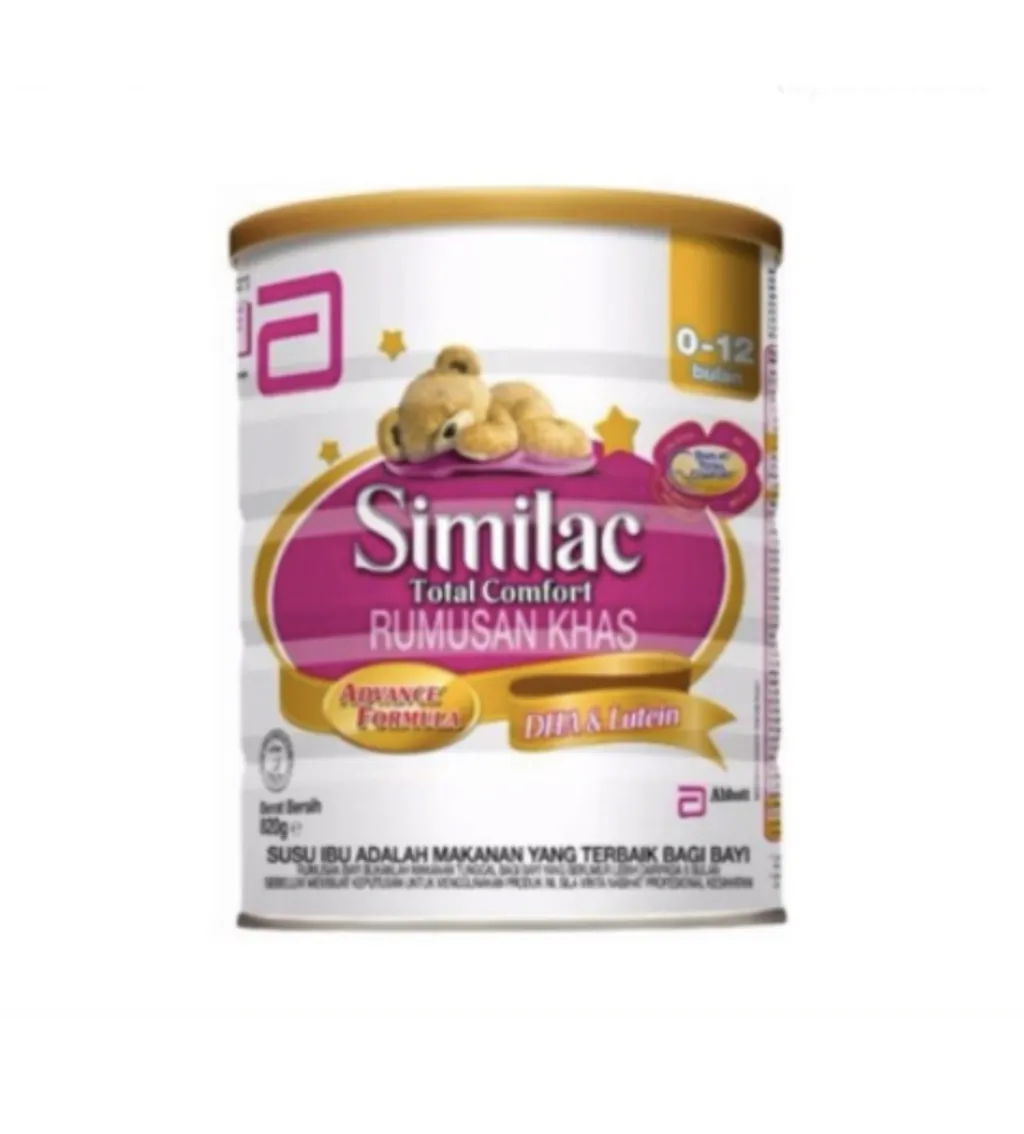 (013598) Similac Total Comfort Powder x 820g
From the minute you heard your baby's heartbeat to the moment he took his first breath, you knew you wanted to be the best mother you could be. To watch with pride as he bravely explores the world around him. To protect him, and guide him with a firm yet gentle hand. Doing everything you can to ensure he grows up strong and healthy, in mind and body. Naturally, you'll be looking for a milk formula that does the same.
2 out of 3 formula-fed babies experience formula feeding tolerance issues such as gassiness, bloatedness, fussiness (crying), spit-up, constipation, colic and eczema. Your ideal formula would need to support your baby's total development, especially his rapidly growing body and brain. It would also need to be gentle and easy-to-digest to take care of her daily tummy comfort.
Similac and Gain Total Comfort brings your little one the best of both worlds – with Lutein, AA & DHA to support his brain & eye development; while gently caring for his tummy. Designed for nutrient absorption, it has small gentle proteins and the TummiCare™ System for complete nutrition with a gentle touch.