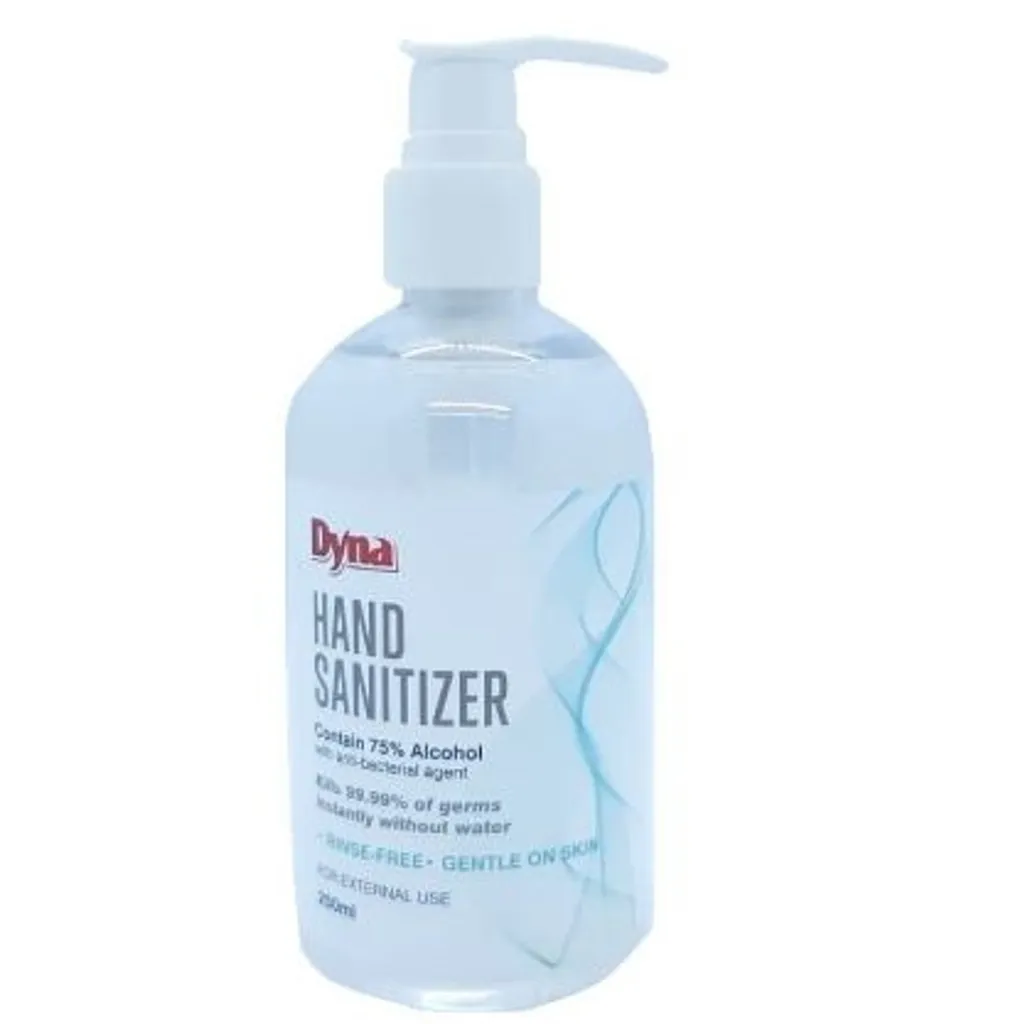 (013607) Dyna Hand Sanitizer x 250ml
Dyna hand sanitiser contains 75% alcohol with anti-bacterial agent. It kills 99.99% of germs instantly without water.
Direction of use : apply the hand sanitiser to the palm of one hand and rub the product all over the surfaces of your hands until your hands are dry.