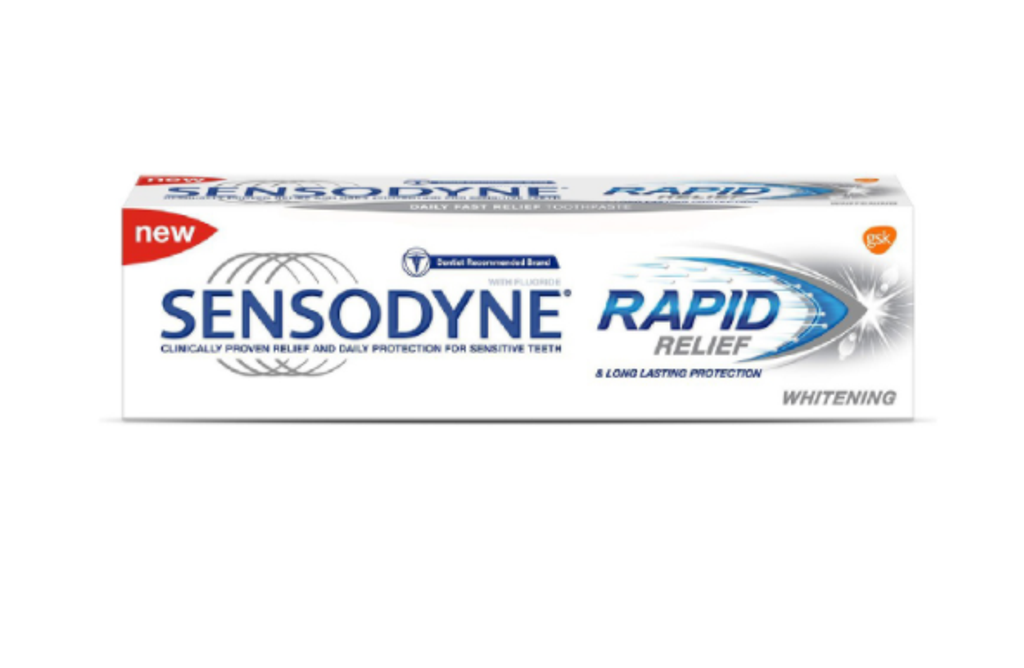 (013626) Sensodyne T/P Rapid Relief Whitening x 100g+FocTB
Sensodyne Rapid Relief provides clinically proven rapid relief for sensitive teeth - works in 60 seconds to relieve tooth sensitivity when directly applied with a fingertip for one minute. That's because it is formulated to create a physical seal against sensitivity triggers. When used twice daily, it provides long-lasting protection from sensitivity.
How To Use:
1.Brush twice daily and not more than three times, minimise swallowing and spit out.
2.Do not use if carton seals are broken.
3.Rplace lid to keep product dry.