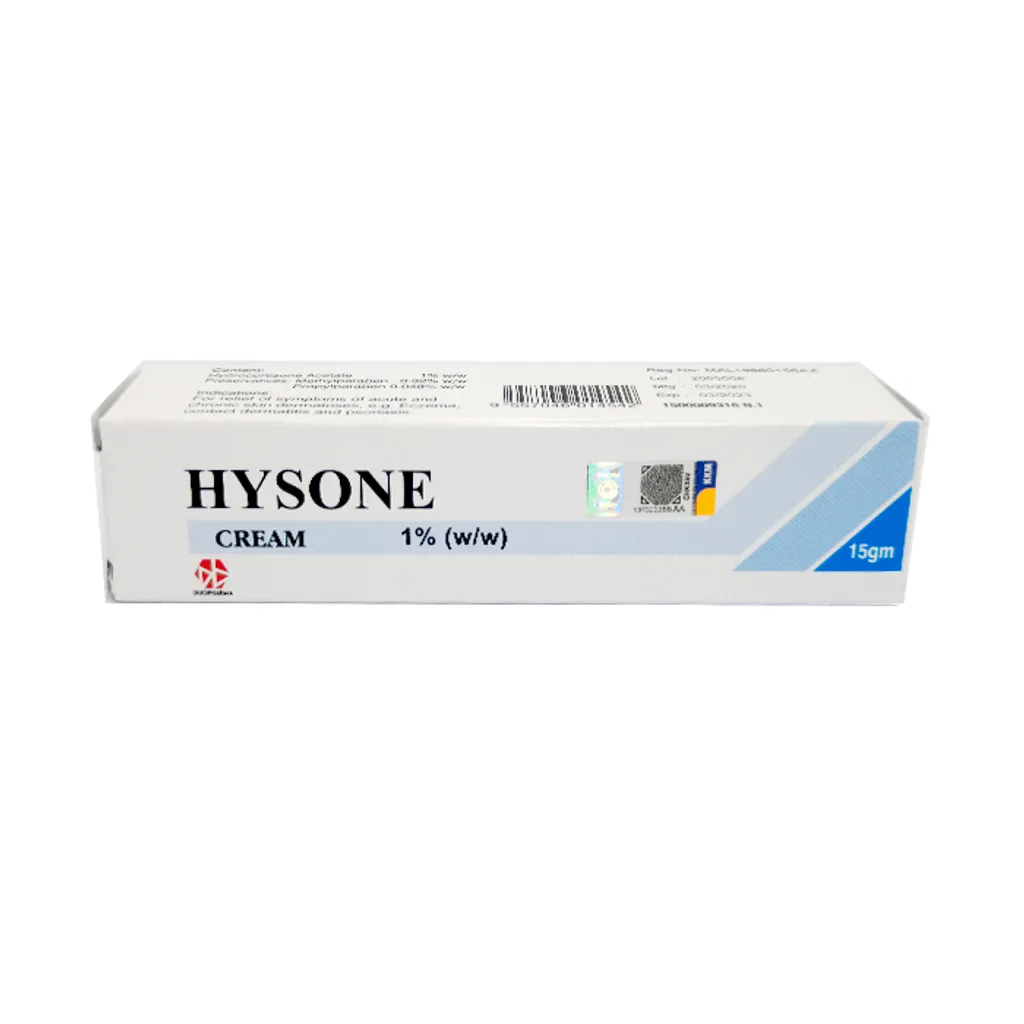 (013647) Hysone Cream 1% x 15gm
Note :

Produk ini hanya boleh dibeli di cawangan Farmasi Ehsan dan belian secara borong berlesen sahaja
Uses
This combination medication is used to treat a variety of skin conditions (including eczema, fungal skin infections such as ringworm/athlete's foot/jock itch). This product contains 2 medications. Clioquinol (also known as iodochlorhydroxyquin) is an antibiotic that works by preventing the growth of fungus/bacteria. Hydrocortisone is a mild corticosteroid that works by reducing the swelling, redness, and itching that occurs in the affected skin.
This medication should not be used in children younger than 2 years.
How to use Hysone Cream
Use this medication on the skin only. Clean and thoroughly dry the area to be treated. Apply a thin layer of the medication to the affected area and gently rub in, usually 3 to 4 times daily or as directed by your doctor. Wash your hands after using unless you are using this medication to treat the hands. Do not wrap, cover, or bandage the area unless directed to do so by your doctor.
Do not apply the medication in the eyes, nose, mouth, or inside the vagina. If you do get the medication in those areas, flush with plenty of water.
Do not apply more often or use longer than prescribed. Doing so may increase the risk of side effects.
Use this medication regularly to get the most benefit from it. To help you remember, use it at the same times each day.
Continue to use this medication until the full prescribed amount is finished, even if symptoms disappear after a few days. Stopping the medication too early may result in a return of the infection.
Tell your doctor if your condition persists or worsens.