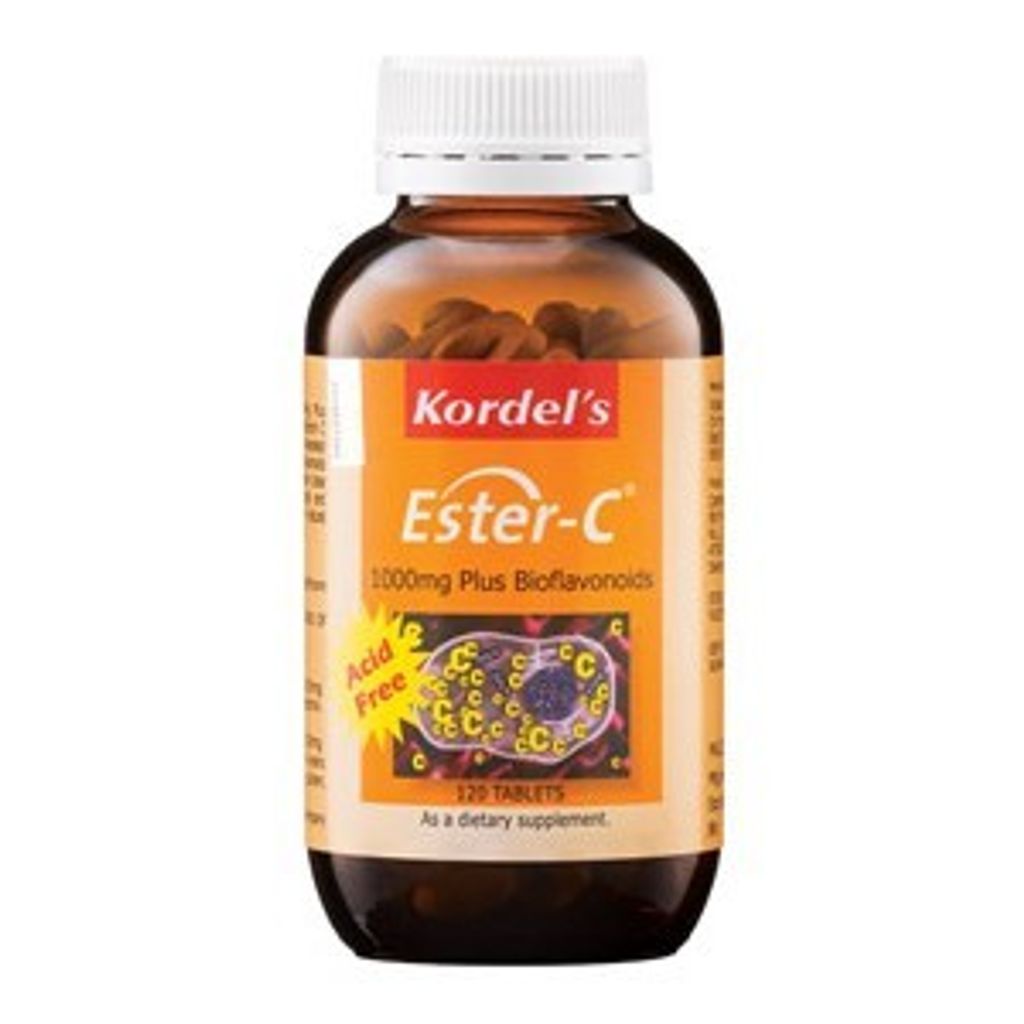 (013705) Kordels Bio Ester C Tabs 1000mg x 120s
Ester-C® promotes rapid absorption and delays the excretion of ascorbic acid.Ester-C® increases white blood cell ascorbate levels up to 4 times more than ascorbic acid, with as little as one third as much wasted.After 24 hours, retained Ester-C® blood concentration levels are 2 times greater than that of ascorbic acid.Ester-C® is effective in maintaining ascorbate levels. This is crucial to the delivery and metabolic utilization of ascorbate to targeted tissues.
Third Generation Technology
Ester-C®'s exclusive water-based manufacturing process uses no alcohol or any other harmful solvents.
Better Tolerated
When taking large amounts of vitamin C as ascorbic acid, many people experience flatulence, diarrhoea and discomfort. This is known as 'acid rejection syndrome' and occurs when acidic vitamin C enters the more alkaline environment of the lower digestive tract. Because Ester-C® is pH neutral, it does not cause these upsets and is gentle on the stomach.
Ester-C® also reduces (up to 5 times) the risk of a person forming oxalate-containing kidney stones.