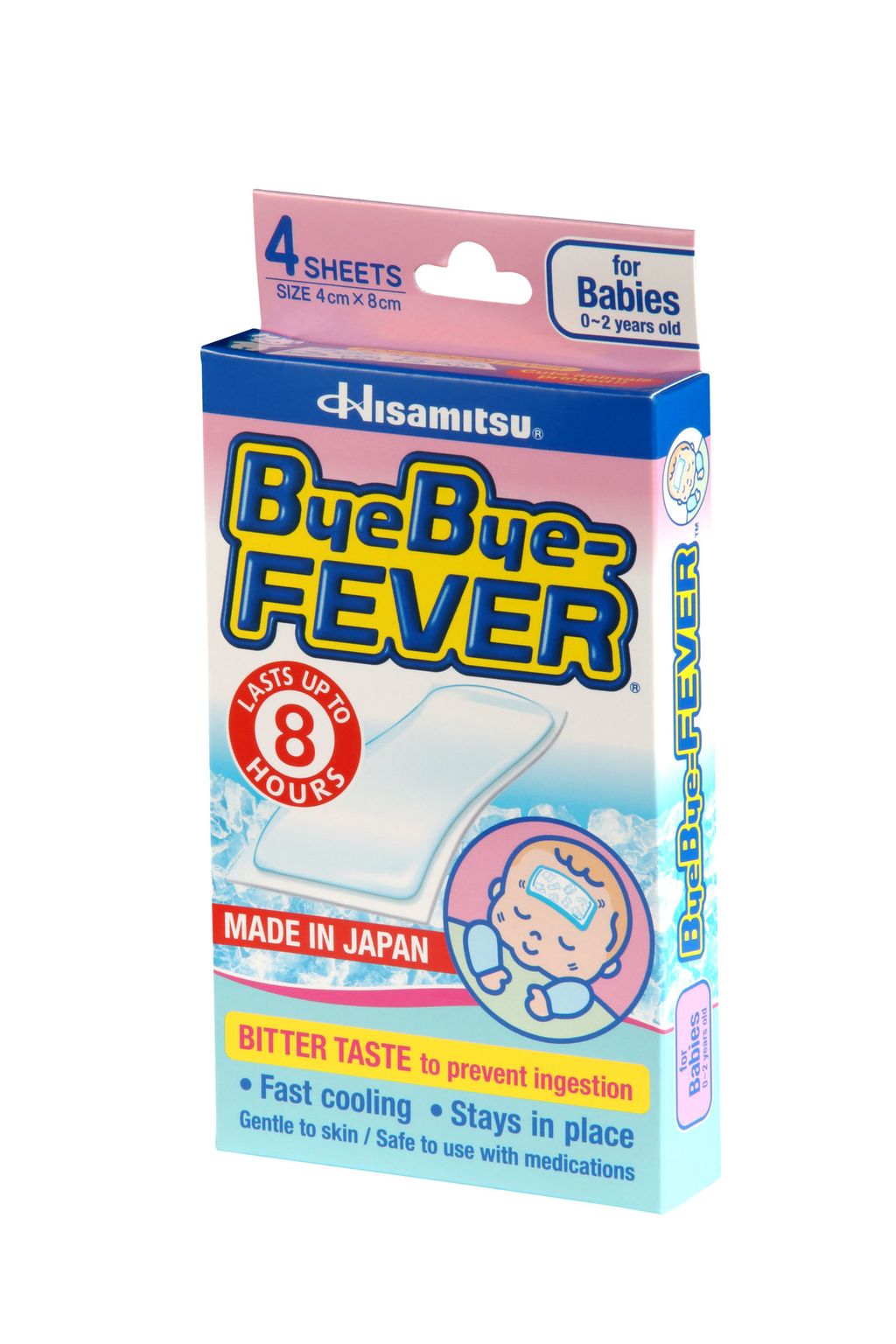 (013711) Bye Bye Fever (Baby) 2x2s
**Features & Benefits: Convenient usage for:
- Fever.
- Headache.
- Toothache.
- Hot day.
**Features of ByeBye-FEVER for Children/Adults.
- Cooling lasts up to 10 hours.
- Strong adhesive power.
- Gentle to the skin.
- Safe to use with medications.
**How to use:
- Peel off the transparent film and apply the adhesive surface to the affected area.
- To enhance the cooling effect? place the sheets in a refrigerator before use.
- Do not place the sheets in freezer.
**Caution:
- Do not use on the eyes, around the eyes, mucous membranes or skin affected by eczema, rash or wound.
- Stop usage and consult your doctor if rashes, redness, itching or irritation occurs. For sensitive skin, consult your doctor or pharmacist before use.
- This sheet is to be used under parental supervision when using on child while being careful that the child does not place the sheet in the mouth or cover the mouth or nose with the sheet.
- When perspiring or when a powder or similar material has been applied to the skin, this may prevent the sheet from adhering tightly to the skin. Wipe off the skin before applying the sheet.
- The cooling effect of this sheet decreases gradually, after opening the package. Use the sheet promptly after opening.
- Use the sheets once only, for efficacy, adhesiveness and hygiene.