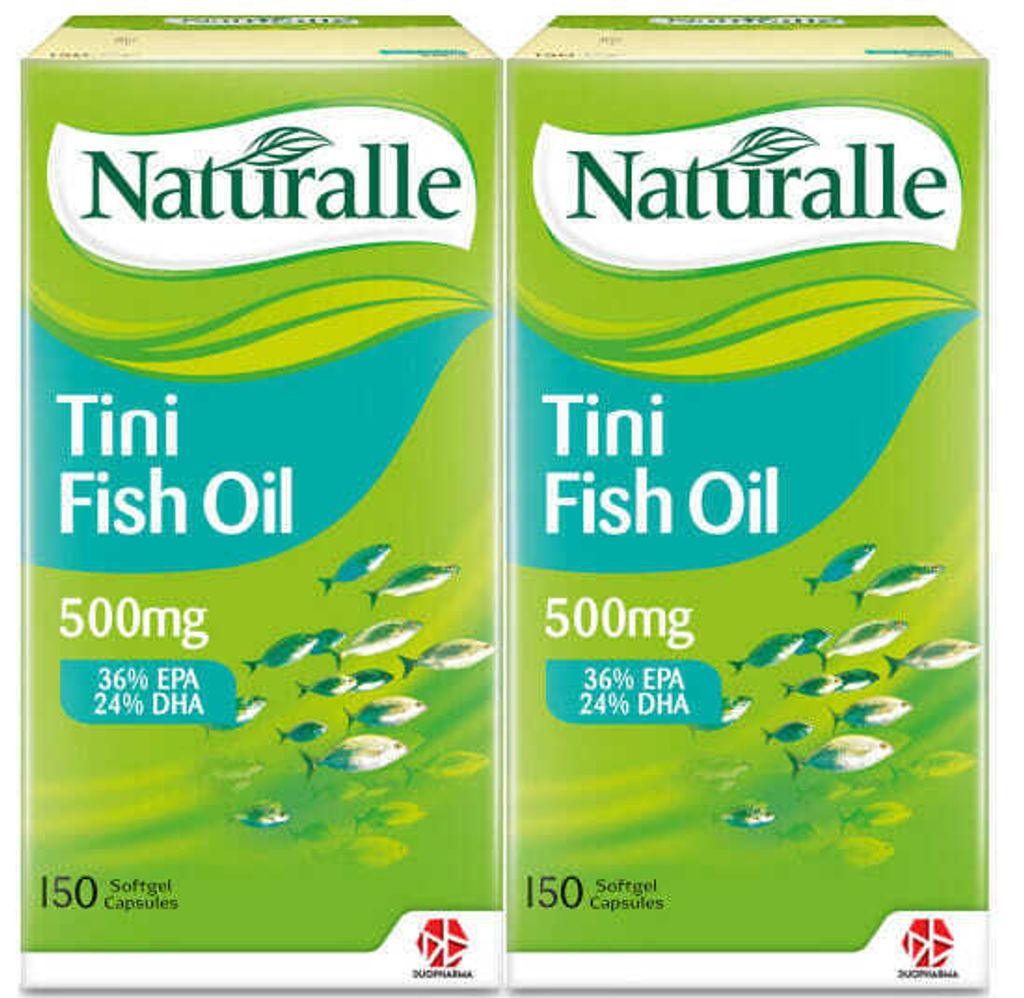 (013738) Nat.Tini Fish Oil S/Gel 500mg 2x150s
Omega-3 are essential fatty acids and cannot be synthesized by the human body. Therefore, the dietary intake of Omega-3 is necessary to maintain sufficient amounts in the body.
• EPA is important to reduce cellular inflammation. It is obtained in the diet by eating fatty fish like salmon, mackerel, and sardines or through fish oil supplements.
• DHA is commonly found alongside EPA in fatty fish and fish oil, or in algae oil supplements. It is essential for brain and eye development, heart health, healthy joint and cognitive function.
Omega 3 fatty acids can also help to regulate cholesterol levels by increasing HDL (good cholesterol) level and decreasing Triglycerides (fats in the blood).
Naturalle Tini Fish Oil 500mg soft gel capsules are 50% smaller than our regular fish oil supplements but provide the same amount of heart-healthy Omega-3s for easier swallowing.
Naturalle Tini Fish Oil 500mg (DHA 120mg EPA 180mg)
• Doubled omega-3 concentration with fewer fats
• Improved compliance with easy-to-swallow smaller capsules
• High-quality fish oil - Imported from Norway
• Certified Halal by JAKIM
• Toxin-free - Sourced from small fishes - Sardine & Anchovies
• Purity - Molecular distillation for concentrated purity
• Economical & affordable family pack
Recommended Daily Intake: 1 capsule 3 times daily after food or as directed by the doctor or pharmacist