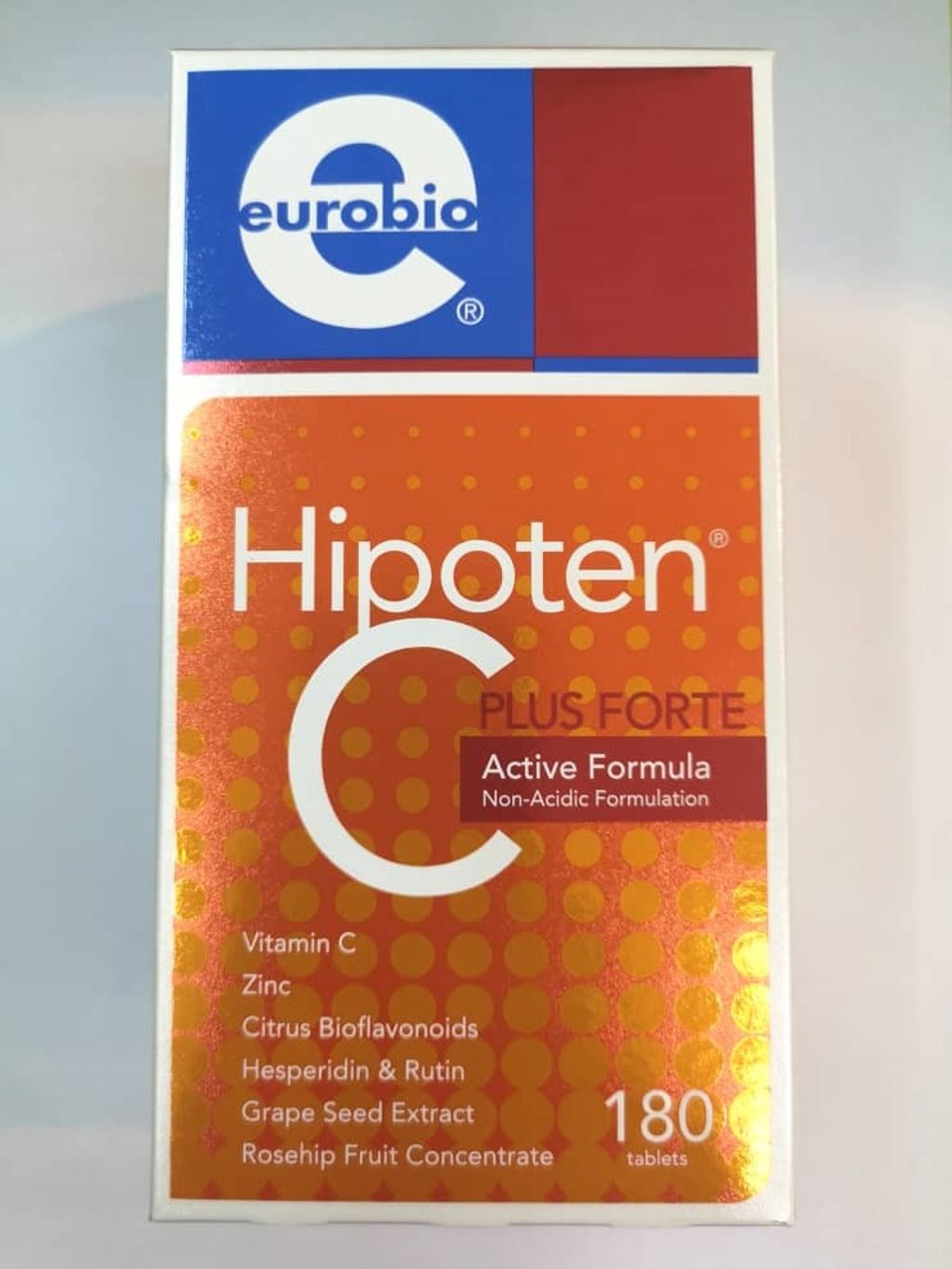 (013760) Eurobio Hipoten-C Plus Forte Tabs x 180s
Eurobio® Hipoten C Plus Forte Active Formula is an advanced formulation for enhanced defense system and total protection. High strength Vitamin C plus Zinc, works synergistically with phytonutrients to strengthen both physical defense system and the immune system.
Hipoten C contains:
1) Citrus Bioflavonoids are important synergistic phytonutrients for defense system, and for enhanced Vitamin C absorption and utilization.
2) Grape Seed Extract is one of the nature's most powerful antioxidant and rich in Procyanidins.
3) Rosehip Fruit Extract is the richest source of natural Vitamin C, also contains Carotenoids, Flavonoids and fatty acids.
Benefits:
- Promote a strong and healthy defense system
- Prevents and helps treat colds & flu
- Helpful for those who are recovering from surgery or wound healing
- Promotes healthy skin, gums and teeth
- As a powerful antioxidant
- Helps overcome physical and mental stress
- Beneficial for those who smoke or consume alcohol
Recommended Dosage: Adult: 1 tablet once daily after meal.