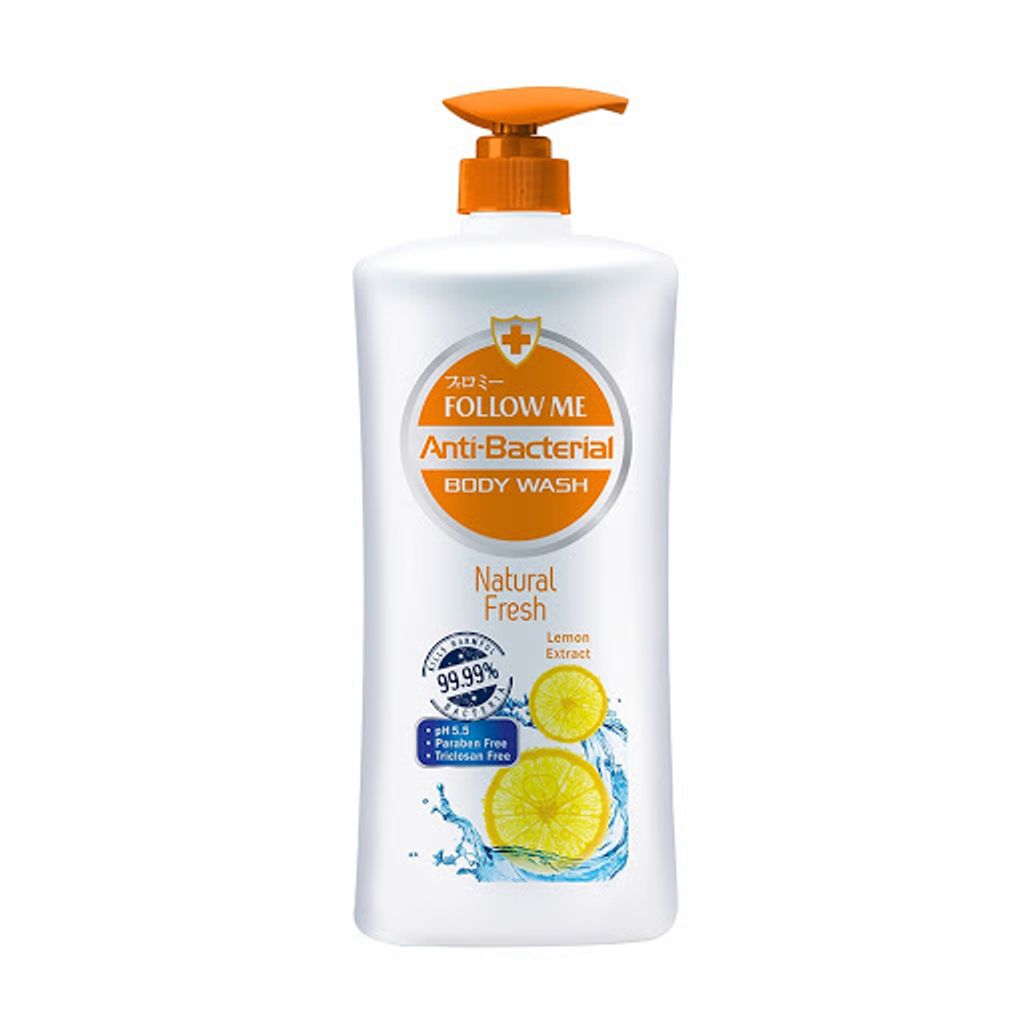 (013761) Follow Me Anti-Bacterial B/Wash x 1 L (Nat.Fresh)
Specially formulated body wash that kills 99.99% harmful bacteria.
Enriched with lemon extract and pH balance 5.5 unique formulation, helps rejuvenate and revive your skin.
Keeping it hydrated and vibrants. Suitable for any individual who loves a clean and refreshing sensation.