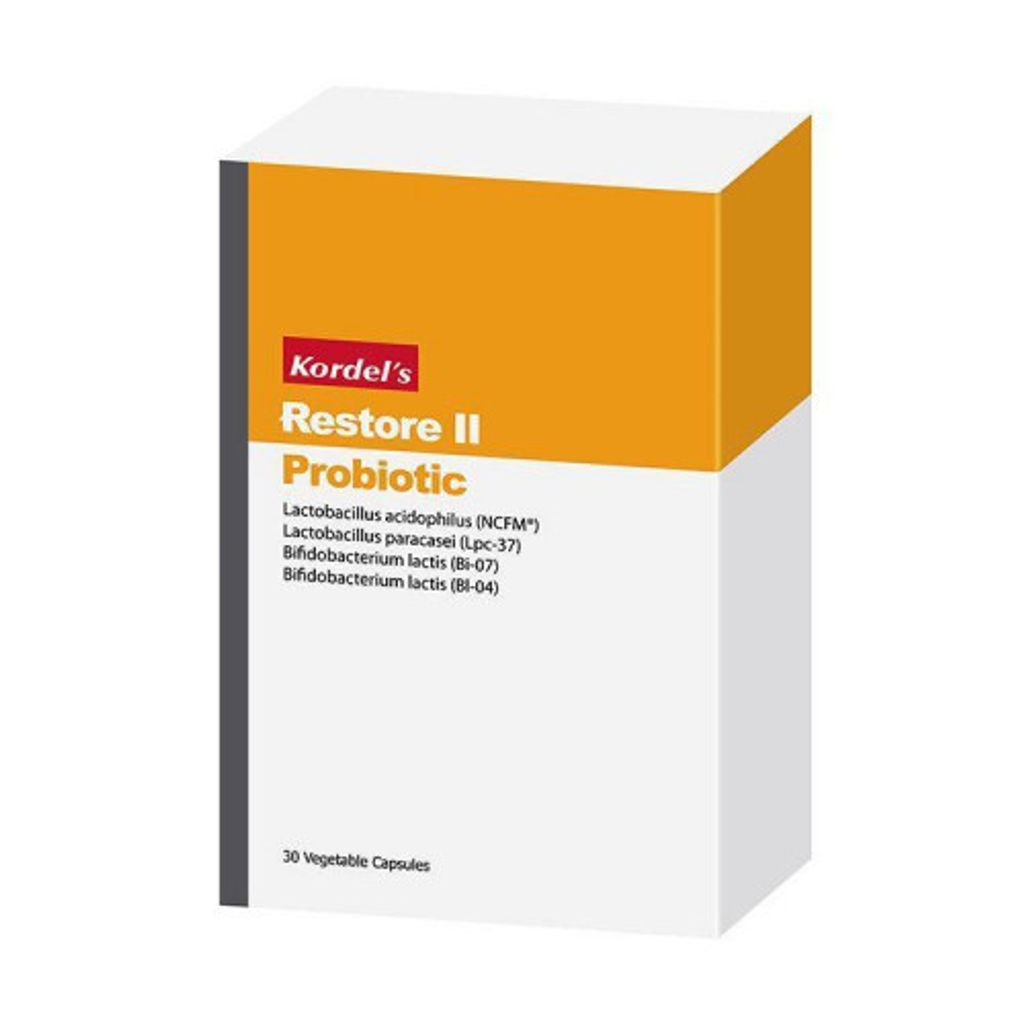 (013814) Kordels Restore II Probiotic VegeCaps x 30s
Kordel's Restore II Probiotic capsules contain HOWARU® Restore, a probiotic for special medical purpose, intended for adults, children over the age of 6 and pregnant women. It increases the number of bifidobacterial and lactobacilli in the intestines, contribute to restoring the intestinal microflora, and alleviate diarrhoea, especially diarrhoea caused by antibiotics.
- Restore microbiota and support gastrointestinal (GI) health
- Used for diarrhoea and restoration of intestinal microflora during antibiotic therapy
The HOWARU® Restore formulation is designed to provide 50% by count of those bacteria that are adapted to the upper intestine-specifically the Lactobacillus species and 50% by Bifidobacterium species, which are adapted to the lower intestinal tract.