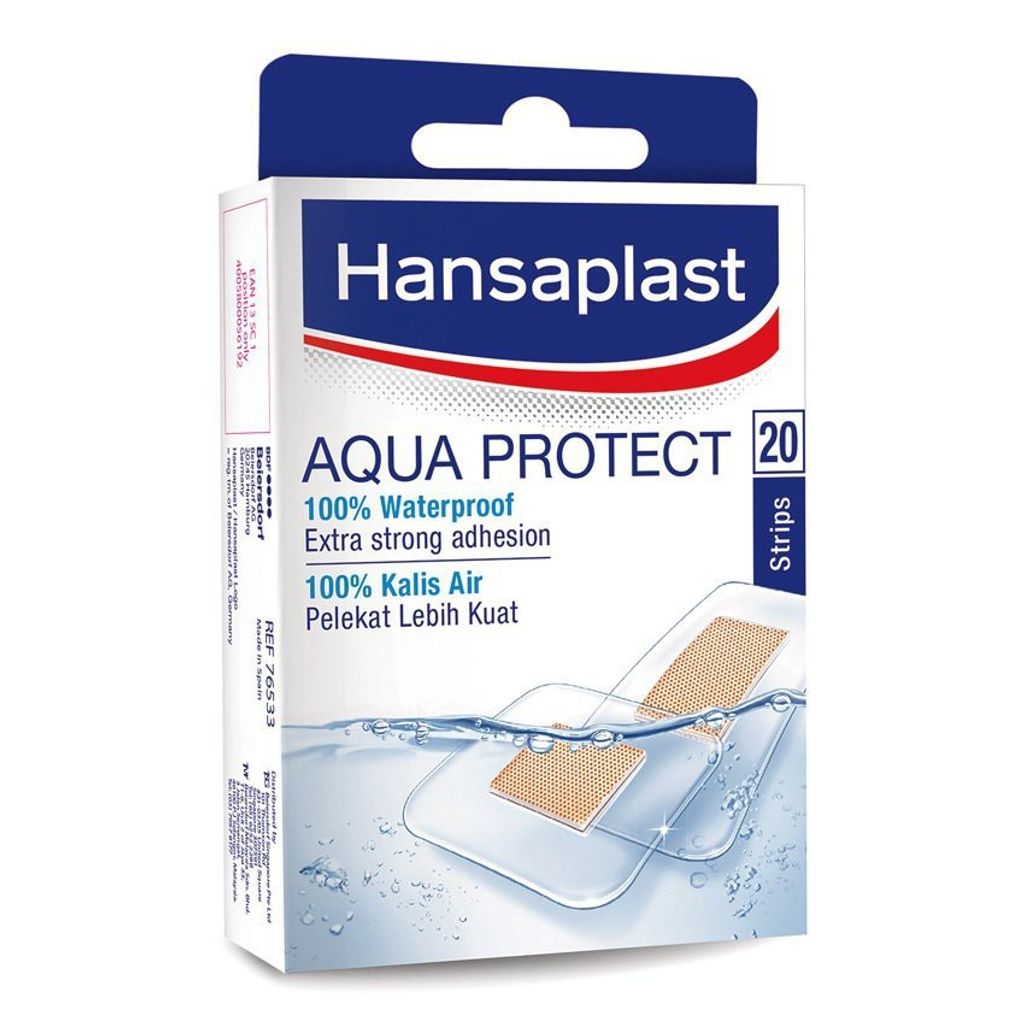 (013840) Hansaplast Aqua Protect x 20s
What is in the box:
1 x Hansaplast Aqua Protect 20 strips
For waterproof protection of minor, everyday wounds. Suitable after minor surgery.
• 100% waterproof
• Ideal for washing, showering, bathing and swimming
• Extra strong adhesion
• Discreet, light beige woundpad
• Excellent skin tolerability
Direction of Use
Clean wound and gently dry skin. Apply without stretching. Store in cool, dry place.