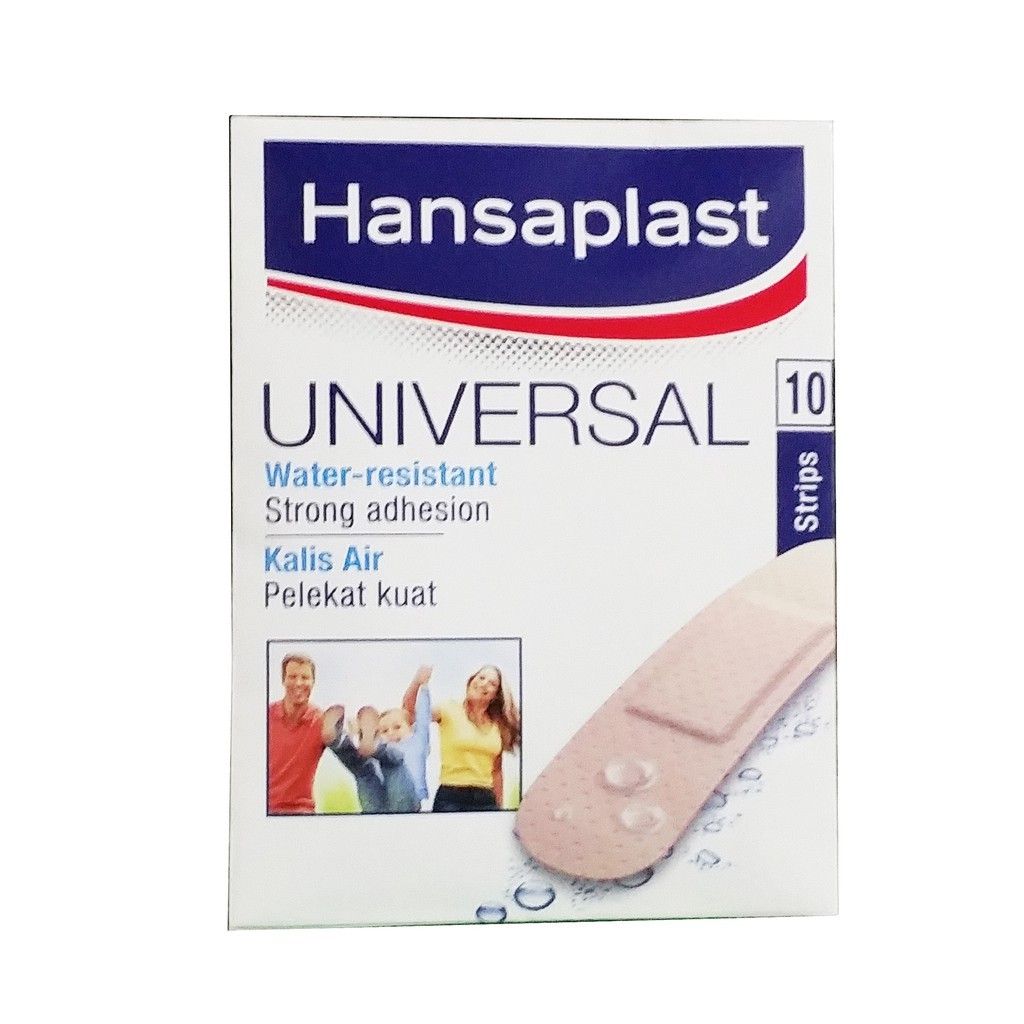 (013847) Hansaplast Universal Water Resistant x 10s
1 x Hansaplast Universal Water Resistant 10 strips
For water-resistant covering and protection of minor, everyday wounds such as scratches, cuts and grazes.
• Water resistant
• Repels water and dirt
• Breathable
• Non-stick woundpad
• Protects and cushions the wound
Direction of Use :
Clean wound and gently dry skin.
Apply without stretching. Store in cool, dry place.