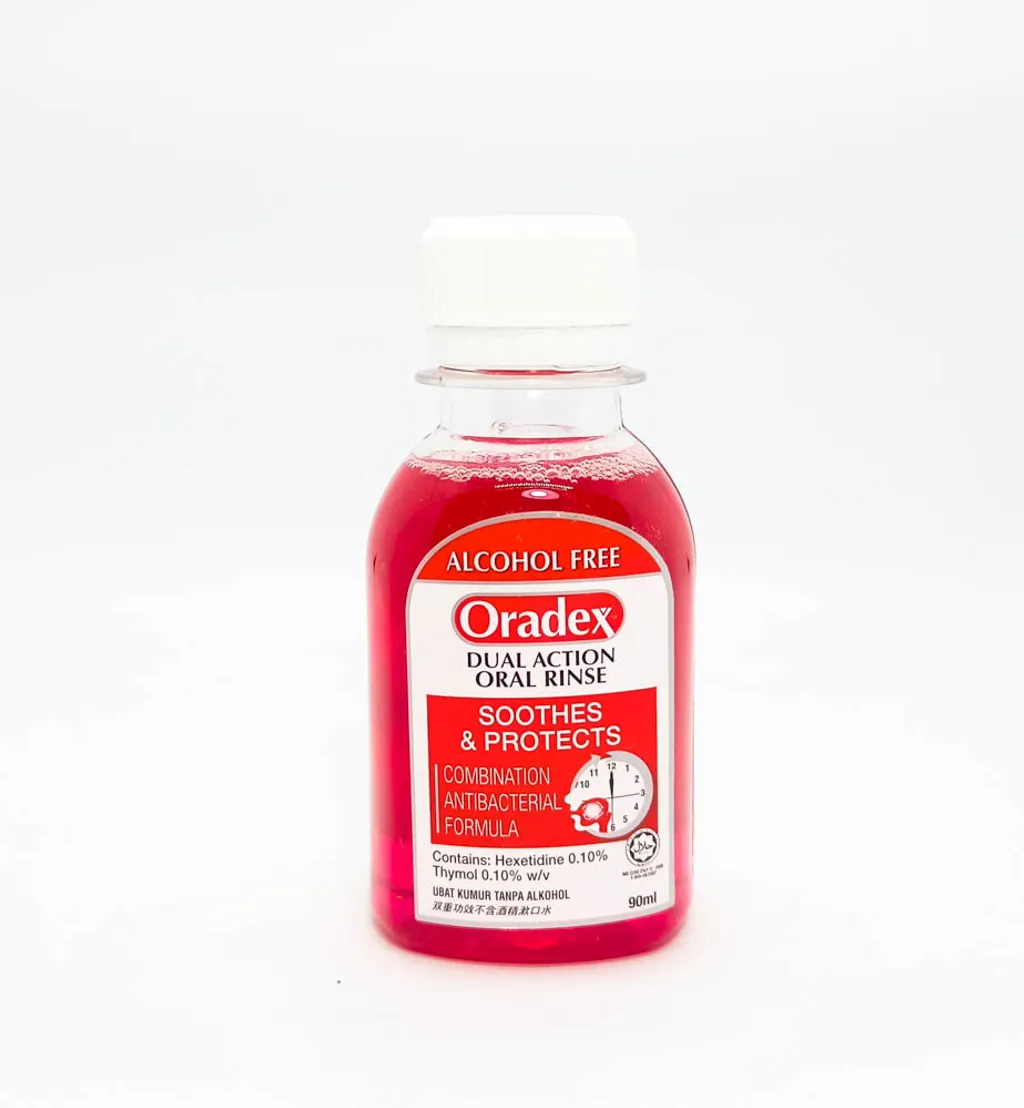 (013876) Oradex Dual Action Oral Rinse x 90ml (Red)
Dual Action Oral Rinse 90ml
Features:
Soothes and protects. Dual action gargle and rinse is a combination antibacterial formula mouthwash specially formulated for extra germ protection and pain relief. Pleasant minty flavor and soothing without the stinging effects of alcohol.
* Provides symptomatic relief of sore throat and infections of the mucous membrane caused by bacteria and fungus.
* Provides symptomatic relief of mouth ulcers (canker sores). Since it contains no alcohol and no sodium lauryl sulfate (SLS), it does not irritate the soft tissues inside the mouth
* Both hexetidine and thymol has antiseptic and analgesic properties, eliminating germs while relieving pain symptoms.
* SLS Free, Paraben Free and Alcohol Free
Featured Ingredients:
Hexetidine 0.10%
Thymol 0.10%
How to use:
Rinse with mouthwash once a day or as needed.
Cautions:
Do not swallow. Rinse mouth with water after use.
Store in a cool place away from direct sunlight.