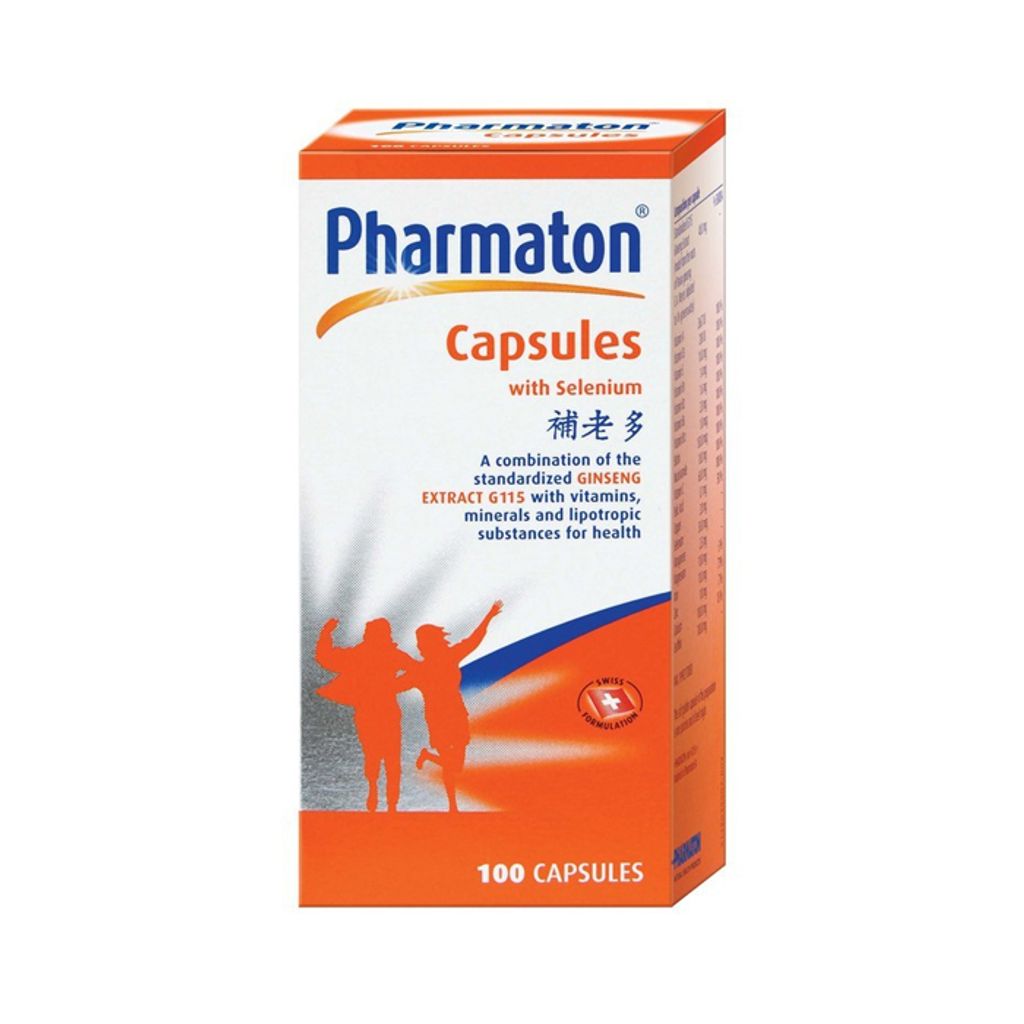 Pharmaton Caps Selenium x 100s
Quick Overview:
All in one complete Multivitamin with Standardised Korean Ginseng Extract G115, designed to improve your physical and mental capabilities and help the body cope with exhaustion and fatigue caused by stress.
Ingredients:
Standardized G115 Ginseng extract 40mg (roots of Panax ginseng C.A. Meyer, adjusted to 4% ginsenosides), Vitamin A 2667iu, Vitamin D3 200iu, Vitamin E 10mg, Vitamin B1 1.4mg, Vitamin B2 1.6mg, Vitamin B6 2mg, Vitamin B12 1mcg, Biotin 150mcg, Nicotinamide 18mg, Vitamin C 60mg, Folic acid 0.1mg, Copper 2mg, Selenium 50mcg, Manganese 2.5mg, Magnesium 10mg, Iron 10mg, Zinc 1mg, Calcium 100mg, Lecithin 100mg, Gelatin (non-porcine, beef origin)
Direction:
One capsule daily.
Contra Indication:
There are no known contraindications. However, if in doubt of the suitability of this product, please consult your doctor or pharmacist before taking the product.
Caution:
Keep out of reach of children.
Keep bottle tightly closed, in a cool and dry place.