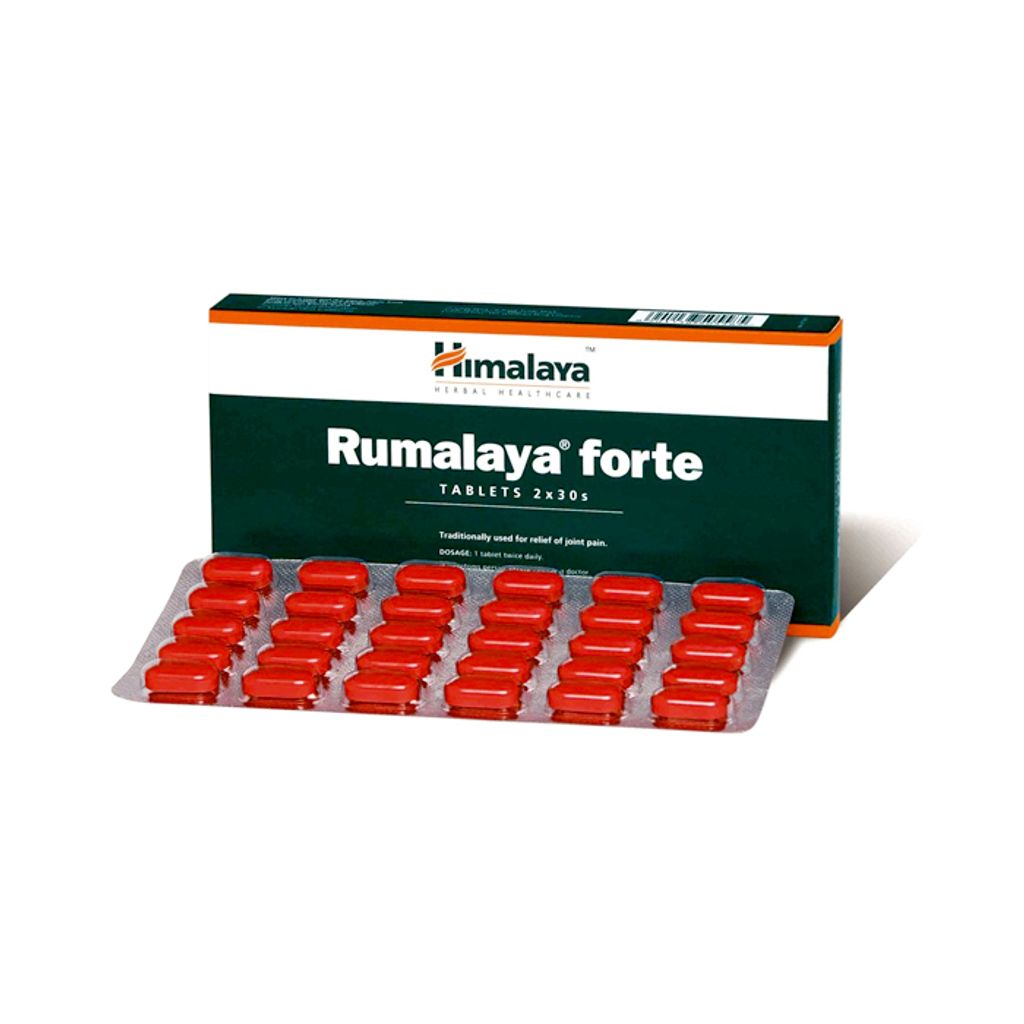 Himalaya Rumalaya Forte Tab 2x30s
Himalaya Rumalaya Forte Tablets 2 x 30's Tablets
Action:
Rumalaya forte helps rebuild connective tissue and alleviates the discomfort caused by impaired movement. Arthritis and joint pain discomfort is a widespread occurrence that can result from such factors as climate, lifestyle, work habits, or repetitive movement. Taken daily, Rumalaya forte has demonstrated positive results in relieving pain due to various conditions, including arthritis, osteoarthritis, back pain, frozen shoulder and other joint conditions. Rumalaya forte is 100% natural and 100% safe with no side effects.
Key ingredients:
Ayurveda texts and modern research back the following facts:
Boswellia's (Shallaki)
Indian Bdellium (Guggul)
Directions for use:
Please consult your physician to prescribe the dosage that best suits the condition. Available as tablet.
Side effects:
Rumalaya is not known to have any side effects when taken according to the prescribed dosage.