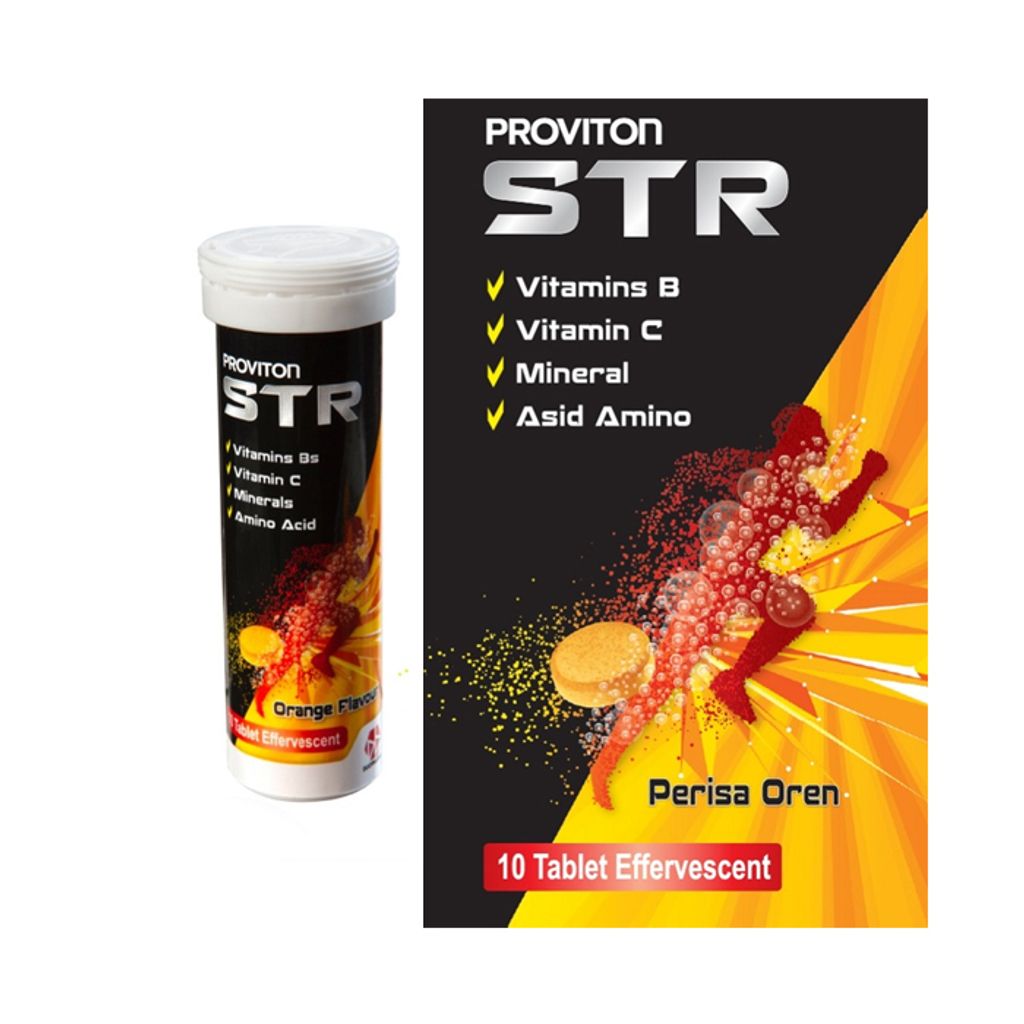 Proviton STR Post Sports Eff (Orange) 8x10s
Proviton Str Effervescent Vitamin C Orange Flavour contains high Vitamin B and Vitamin C, added minerals and amino acid. It helps to increase metabolism rate and boost energy production before & during sports. It also helps to promote muscle recovery and adaptation with added amino acid.
Good to consume as energy is depleted with Vitamin C for sports activities.

A complete solution, uniquely formulated to ensure high performance and faster recovery for optimal performance.

Effervescent workout drink and your ultimate workout buddy to keep you from fizzling out.

The ideal pre-workout solution designed for high-performance workouts. Comes in Orange flavor.
Ingredient / Content
Vitamin B1 15mg, Vitamin B2 15mg, Nicotinamide 50mg, Pantothenic Acid 23mg, Vitamin B6 10mg, Vitamin B12, Vitamin C 500mg, Biotin, Folic Acid, Calcium 100mg, Magnesium 100mg, Zinc 10mg, L-Arginine 100mg, L-Citrulline 100mg.
How To Use
1 tablet once daily, dissolve in 250ml of water, to be taken after meals or as directed by doctor/pharmacist.

This product contains aspartame and is not suitable for phenylketonurics. Contains arginine and is not suitable for patients following a heart attack.