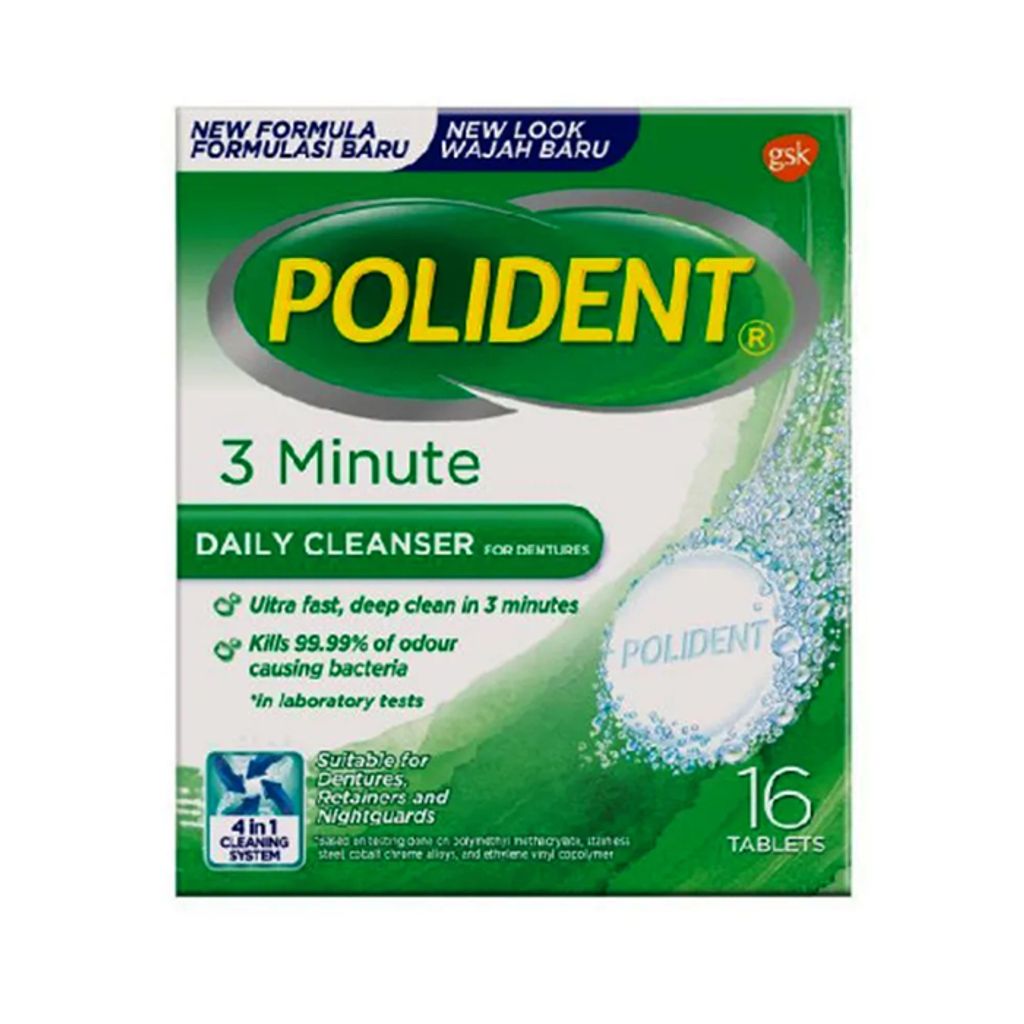 Polident Denture Cleanser Tabs x 16s + FOC 2s
Polident Express 3 minute for a fresher clean. Remove stains in just 3 minutes. Anti-bacterial cleaning system. Remove odour-causing bacteria. Leaves dentures minty fresh. Restores natural whiteness of dentures. More effervescent action. Cleans where a toothbush can miss. Use Polident Complete Comfort Denture Adhesive Cream to help make you more comfortable with your dentures.
Direction for Use :
For full dentures, partials (metal and acrylic), orthodontic appliances, splints or mouthguards.
1) Brush and rinse denture. Place denture in a small container and cover with warm water. Do not use boiling water.
2) Place one Polident Express 3 Minute tablet into the water and leave for 3 minutes for a convenient clean. Your dentures can be safely soaked overnight in Polident solution.
3) Brush lightly and rinse with running water before replacing. Store below 30 degree Celcius.