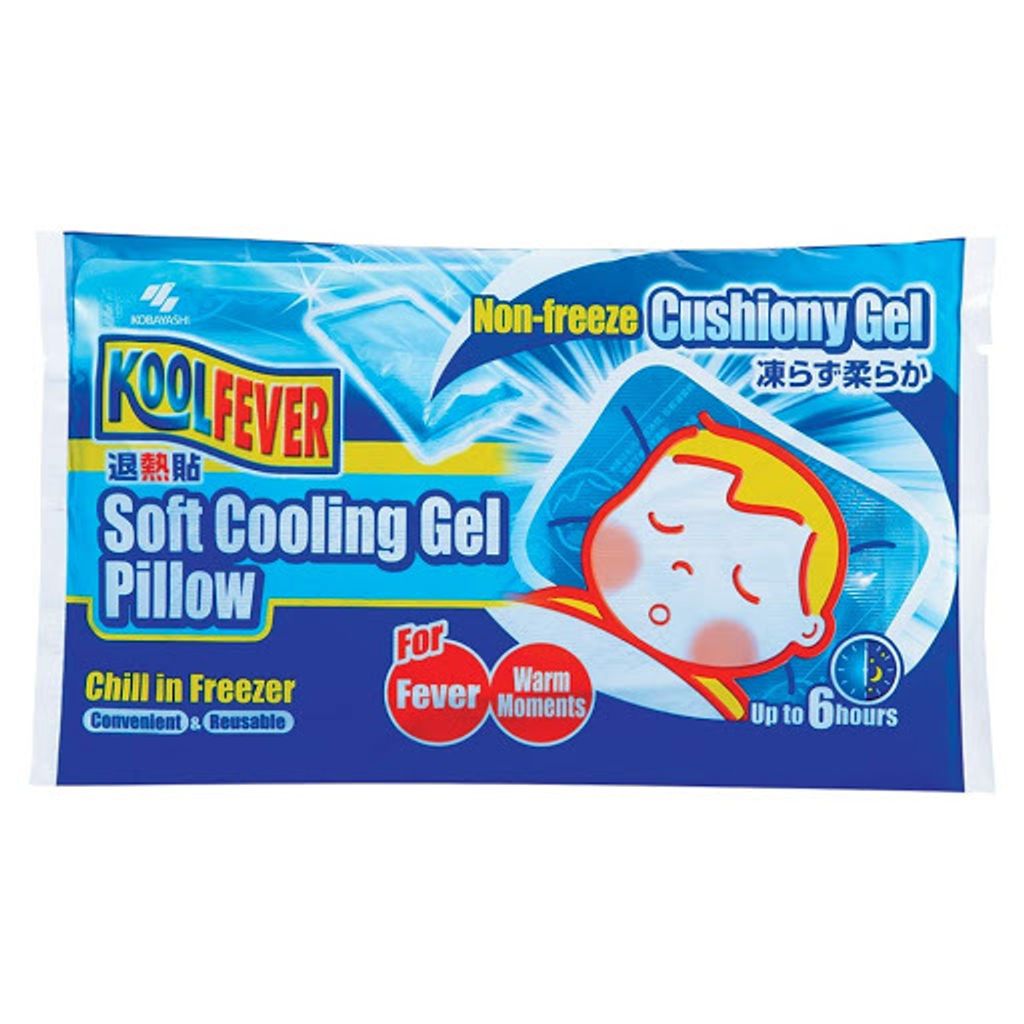 (010576) Kool Fever Soft Cool.Gel Pillow x Each
KOOLFEVER Soft Cooling Gel Pillow
For all ages
KOOLFEVER Soft Cooling Gel Pillow can be used for fever, sleepless and humid night. It retains soft and cushiony texture as it contains special cooling gel that does not become frozen in the freezer (at -20 ?C). The soft gel fits the natural contour of the head and neck. It is reusable simpy by chilling in freezer again. The Cooling effect will last for about 4- 6 hours (depending on room temperature and usage environment).
Whole Night Cooling
How to apply.
- Before use, place the pillow in the freezer overnight (at least 8 hours).
- Wrap the pillow with a towel and use it within a suitable temperature range.
Product Detail
- Pillow Size: 28cm x 18cm
- Reusable: Freeze multiple time
- Save your aircon, use this under your bedsheet.
Product price is per pack, 1 pillow (Harga produk 1 pek)
Wholesales / Borong
- 6 unit / carton
Please buy 6 unit count if you want whole carton