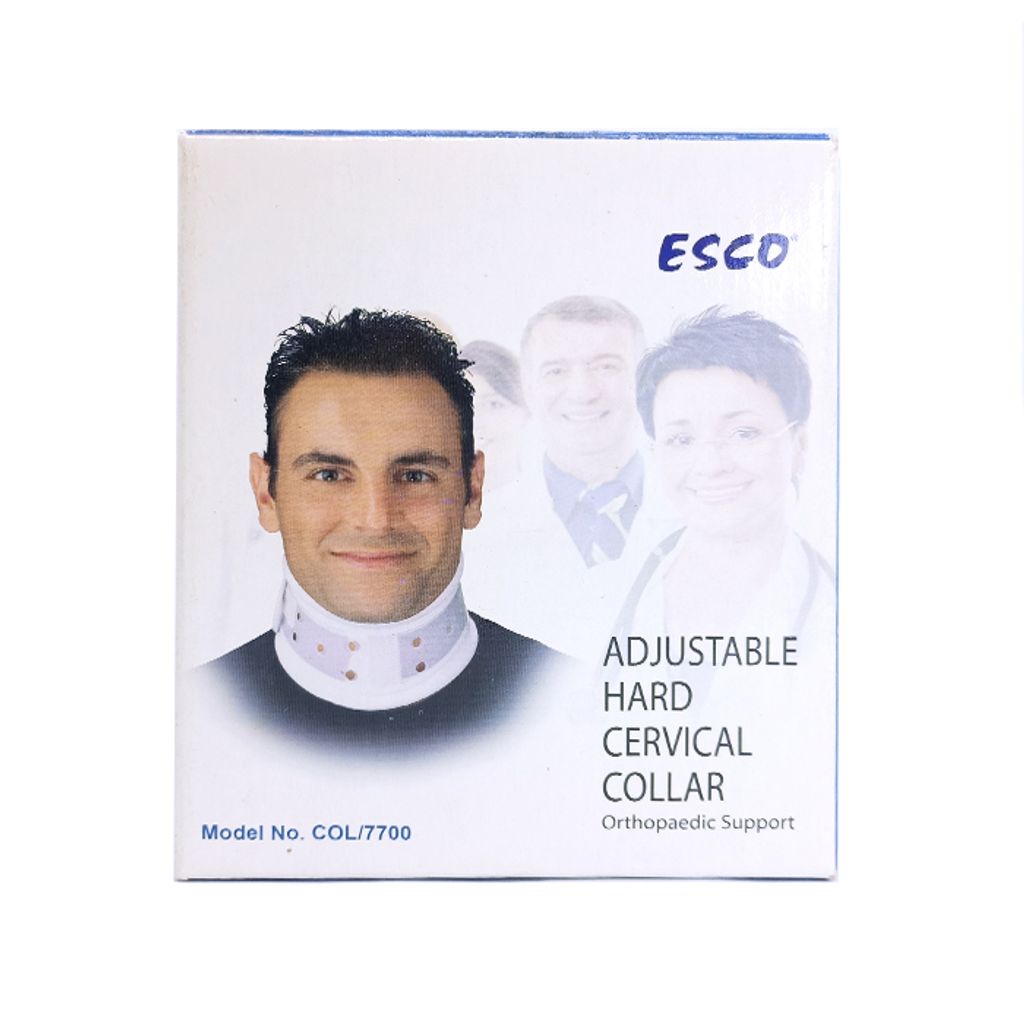 (011520) Cervical Collar Hard (S) x Each
The purpose of a cervical collar is to support your neck and spinal cord, and to limit the movement of your neck and head. They're typically meant for short-term use while you recover from an injury, surgery, or pain.
Some conditions that may require the use of a cervical collar include the following:
Whiplash and trauma.

If you've been in a car accident or sustained some other kind of injury, like a fall, a cervical collar may protect your neck and prevent further injury.

Neck surgery.

A cervical collar helps to prevent injury after surgery by limiting rotation, as well as side-to-side and back and forth movements.

Nerve compression.

Cervical collars are occasionally used to reduce pressure on the nerves in the neck.

Cervical spondylosis.

A cervical collar may cause temporary relief from pain caused by

cervical spondylosis

— an age-related condition that's caused by wear and tear of cartilage and bones in the neck.

General neck pain or stiffness.

A cervical collar may help to take some strain off your neck muscles.