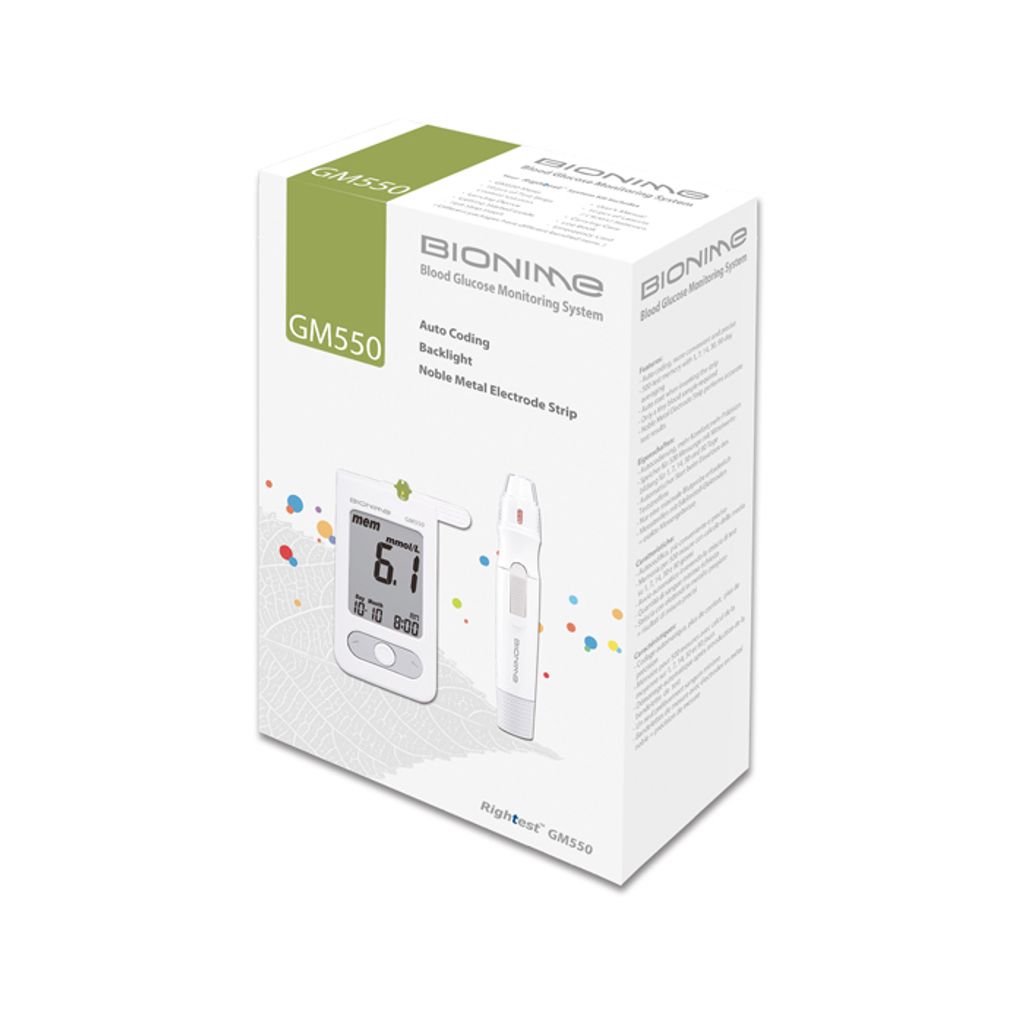 (012014) Bionime GM550 Glucose Meter x Each
Product Description
The GM550 is a high-end model with many advanced functions. The feature of auto coding makes the meter easy to use. Backlight design enables people to read the test result even in the dark. With its accuracy & precision, the GM550 has attracted a lot of attentions from the professional users.
Measurement Technology Oxidase Electrochemical Sensor
Measurement Calibration Plasma
Sample Capillary whole blood
Minimum Sample Volume 1.0 µL
Measuring Range 10~600 mg/dL (0.6~33.3 mmol/L)
Test Time 5 seconds
Memory Capacity 500 blood glucose test results with data and time
Power Saving Tum off automatically 2 minutes after last user action/ Press the button for 4 seconds.
Operating Temperature 10~40? (50~104?)
Operating Relative Humidity 10~90%
Hematocrit 30~60%
Power Supply 2 CR2032 batteries
Battery Life About 1,000 tests
Meter Dimension 90.6x46.0x16.5 mm
Meter Weight 53.0±5 g with batteries
Monitor LCD display
Display Area 47.0x33.5 mm
Meter Storage Conditions -10~60? (14~140?)
Test Strip Storage Conditions 4~30? (39~86?)?<90% relative humidity
#performa #glucosemeter #glucometer #diabetes