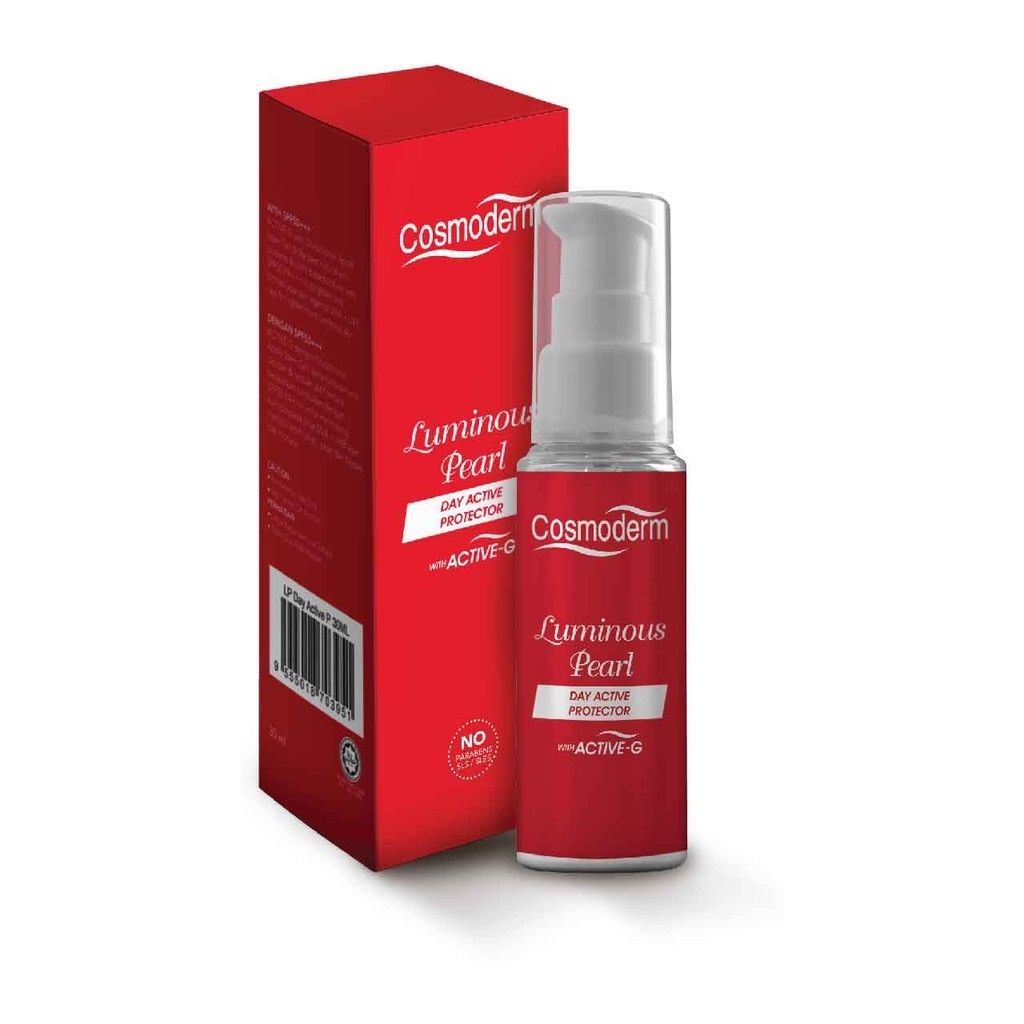 (012525) Cosmoderm L/Pearl D/Act Protector SPF50PAx30ml
Product Description
Suitable for Mature & Brightening / Sesuai untuk Kulit Matang & Cerah
INGREDIENTS / RAMUAN:
Active-G, Apple Stem Cell, Collagen and Sun Flower Seed Oil
3 in 1 Lightweight, Moisturiser + Sunscreen + Make up Primer
• Helps to brighten and protect skin against UVA + UVB rays for lighter, more radiant skin
• Used as a primer before make up or on its own with compact powder
• Silky smooth after feel for a no-make up, natural look
DIRECTIONS FOR USE:
Dab onto whole face. Massage gently until absorbed. Use once or twice a day consistently.
3 Dalam 1 Pelembap + Tabir Suria + Asas Mekap
• Membantu mencerah dan melindungi kulit dari sinaran UVA dan UVB untuk kulit cerah dan berseri
• Guna sebagai asas mekap atau bersendirian dengan bedak kompak
• Kulit rasa licin dan halus untuk wajah natural tanpa mekap
CARA PENGGUNAAN:
Pada sebelah siang, sapu secara lembut ke seluruh wajah. Urut secara lembut hingga krim diserap sepenuhnya. Guna sekali atau dua kali sehari secara konsisten.