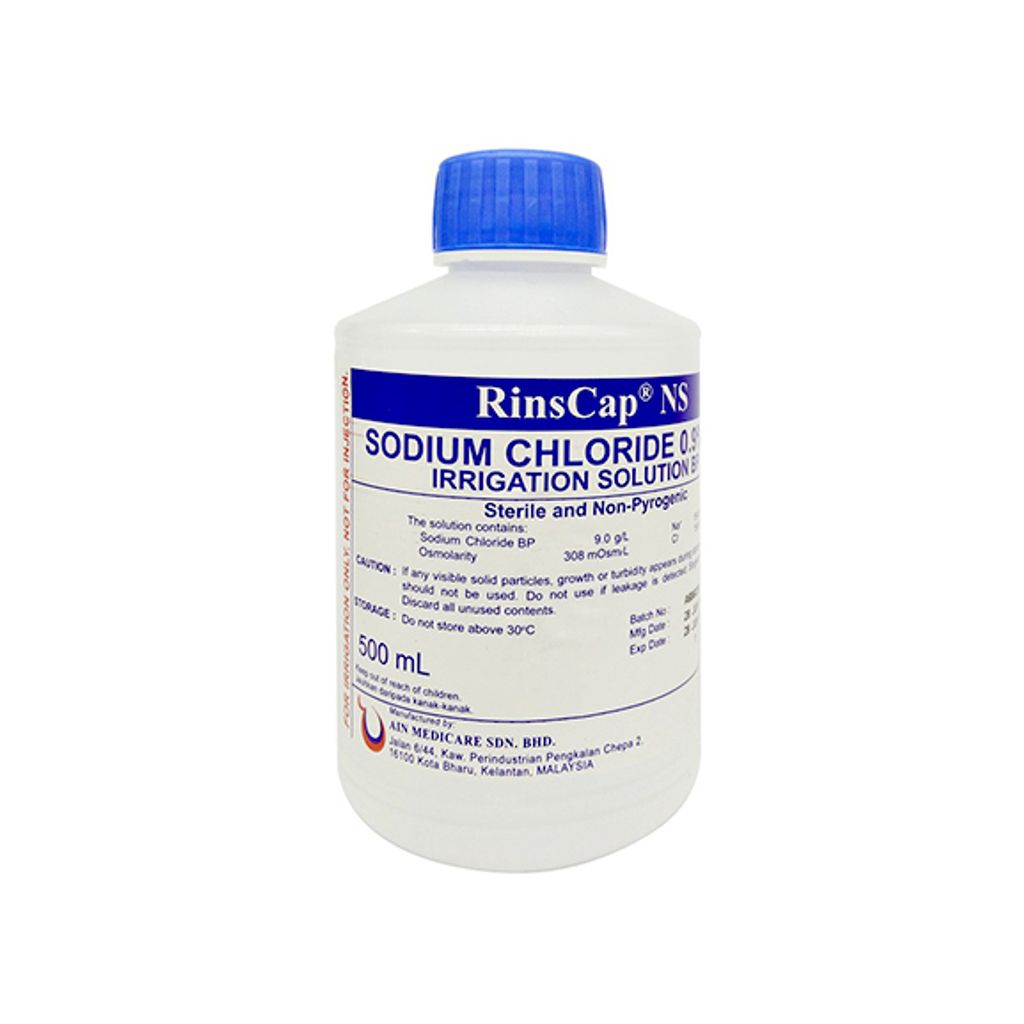 (001670) Sodium Chloride 0.9% Irrigation/S x500ml
Product Description
·Do not use it after the expiry date (EXP) printed on the label.
·Do not use Sodium Chloride Irrigation Solution if the packaging is torn or shows signs of tampering.
·Does not use unless the solution is clear and the seal is intact.
Packing : 500ml
Direction of Use:
Tear overwrap down side at slit and remove solution container. Visually inspect the container. If the outlet port protector is damaged, detached, or not present, discard container as solution path sterility may be impaired. Some opacity of the plastic due to moisture absorption during the sterilization process may be observed. This is normal and does not affect the solution quality or safety. The opacity will diminish gradually. Check for minute leaks by squeezing bag firmly. If leaks are found, discard solution as sterility may be impaired.
·Use Aseptic Technique.
·Suspend container using hanger hole.
·Remove protector from outlet port.
Attach irrigation set. Refer to complete directions accompanying set.