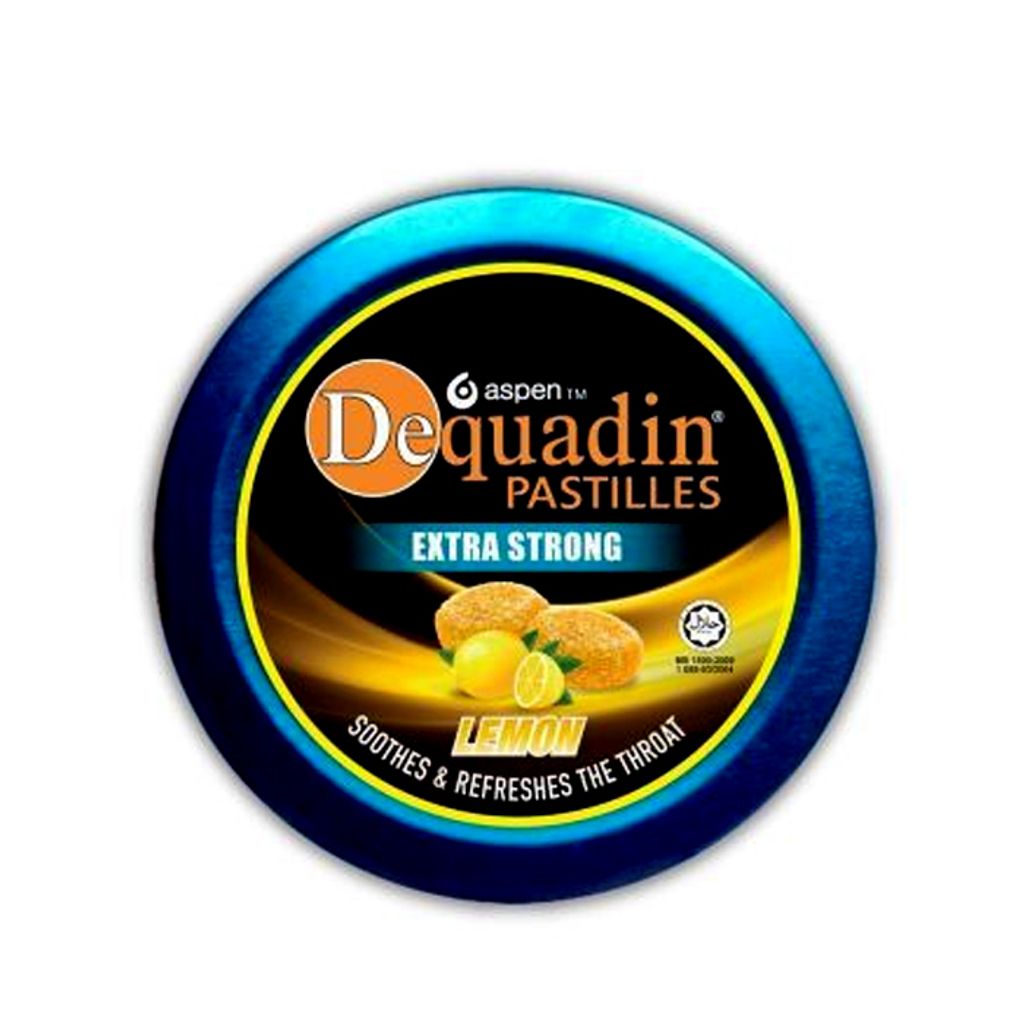 (001830) Dequadin Pastilles Lemon ExtStr x46g
Product Description
The pastilles have enhanced soothing and cooling abilities to effectively relieve throat discomfort while packing a punch to bad breath – perfect for consumers who are looking for an edge to the humble throat lozenge.
Dequadin Extra revitalises, soothes and freshens the throat of pesky irritations and is suitable for busy consumers who are looking for a fast relief to throat discomfort.
Dequadin Extra pastilles are suitable for consumers who have more troublesome throat irritation and enjoy a stronger minty taste.