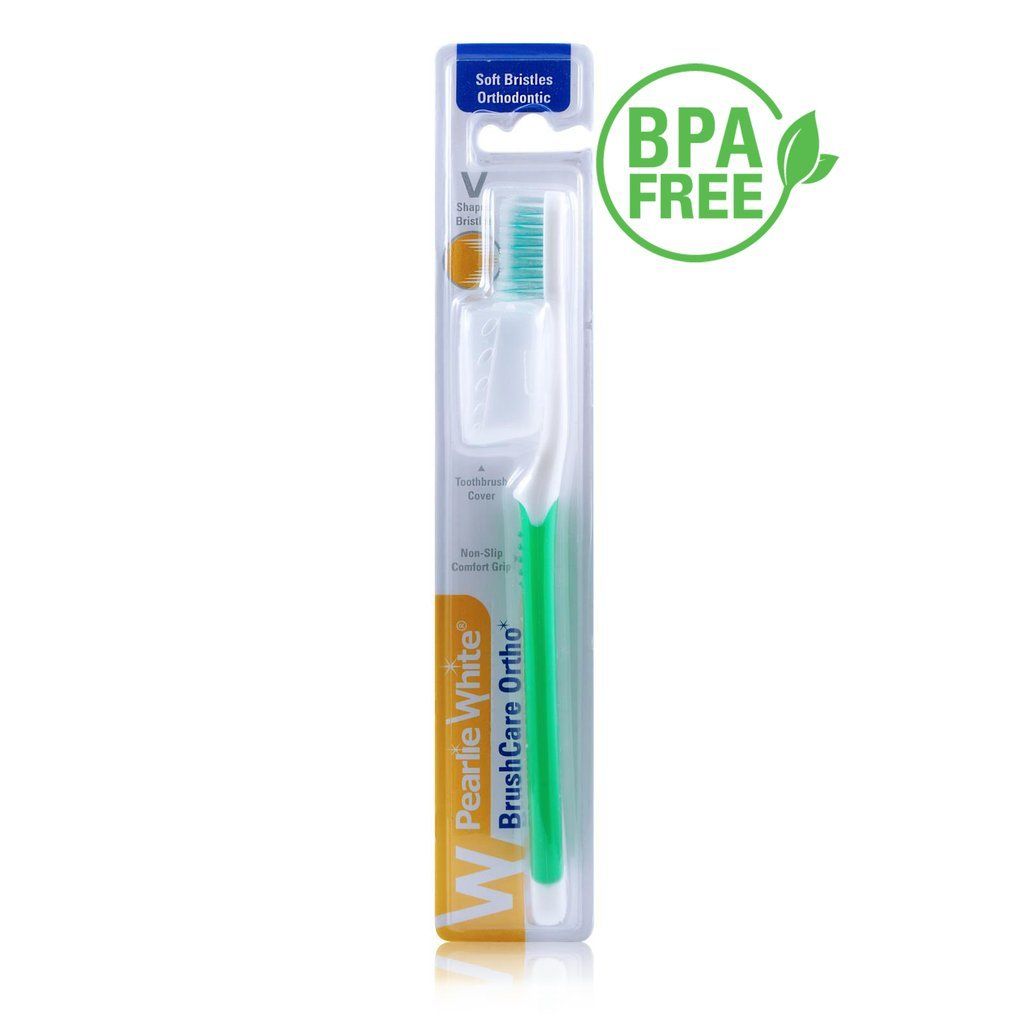 (004166) Pearlie White T/B Brushcare Ortho x Each
FEATURES
Effectively clean around braces and other orthodontic appliances.
Soft, Slim Microfine Bristles with Polished End-Rounded Tips
Gently protect your tooth enamel while brushing out plaque in small spaces and gum pockets.
Compact Oval-Shaped Brush Head
Easily reaches tight spaces at the back of your mouth.
Provides maximum reach to all tooth surfaces.
Slim, Flat Handle with Non-slip Grip and Thumb Rest
Makes for comfortable handling while brushing, providing control and stability when things get wet.
Keeps your toothbrush clean and prevents damage during travel.
Not tested on animals and does not contain ingredients of animal origin.