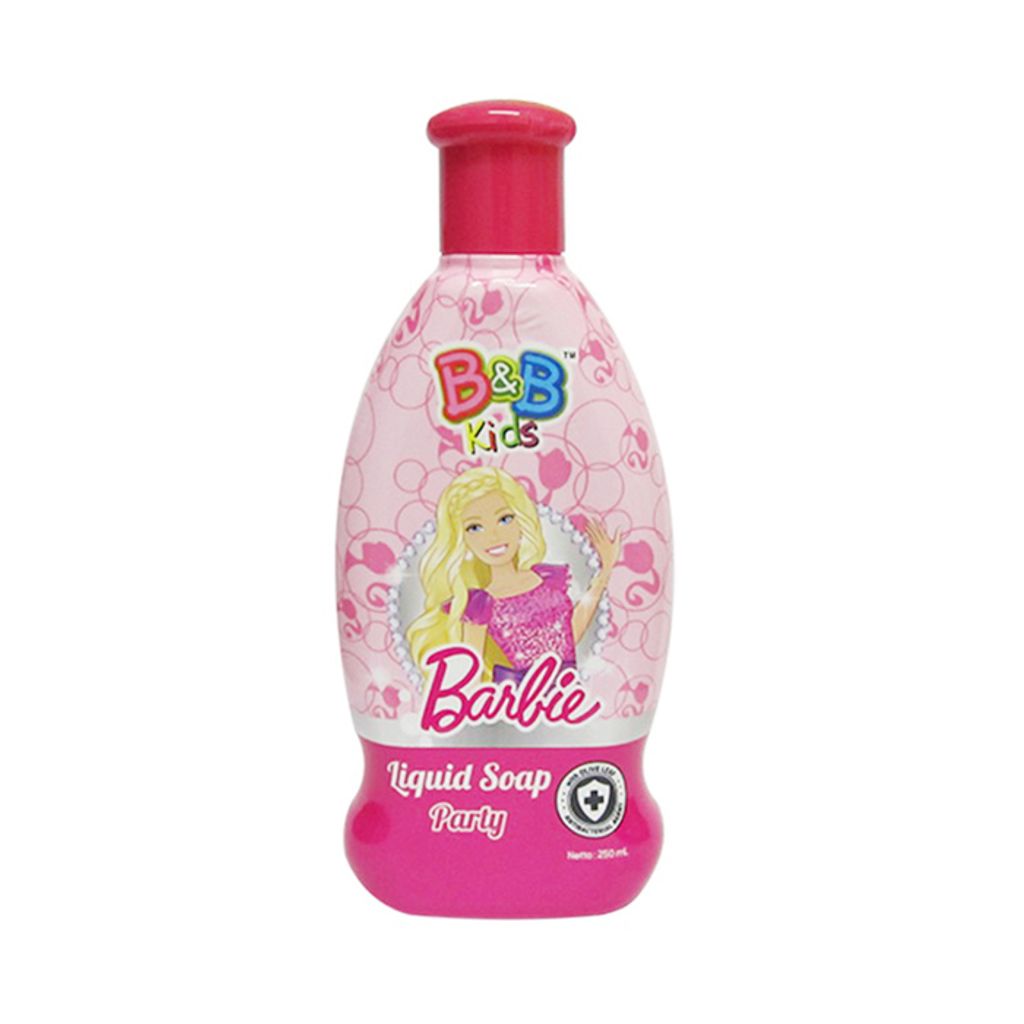 (004416) B&B Barbie Liquid Soap (Party)x250ml
Product details of B&B Kids Barbie Liquid Soap 250ml
B&B Kids Barbie Liquid Soap is a perfect boost to start your activity!

Specially formulated with Olive Leaf Extract to clean and protect your skin from bacteria.

The fresh fragrance will makes you feel and cheerful all day!

Apply to body & rinse well.

Color, Print and Design May Differ.