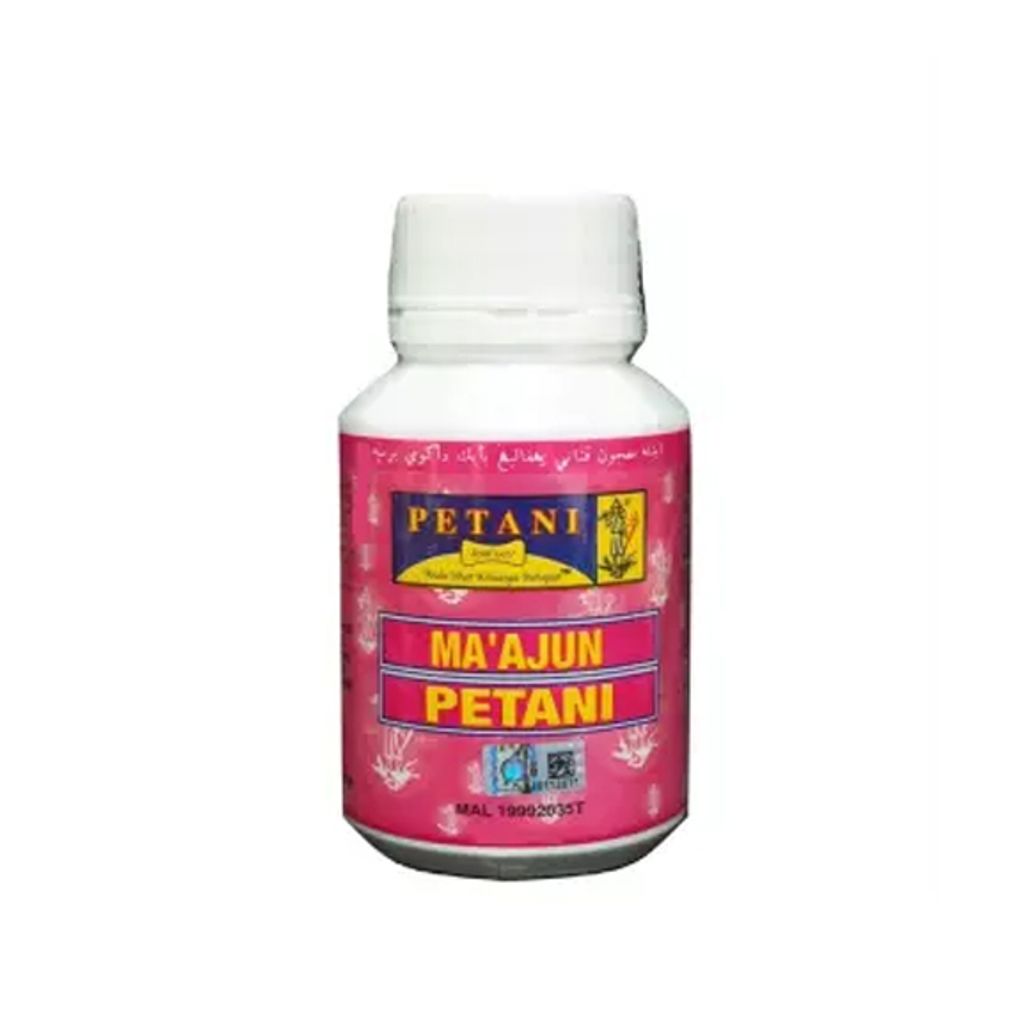 (006789) Petani Maajun Kacip Fatimah M/Plusx15s
Product details of Petani Ma'ajun 15 Biji
PETANI MA'AJUN
Digunakan untuk melegakan lemah-lemah badan, melawaskan buang air kecil dan besar, melegakan sakit pinggang, menghangatkan badan yang sejuk, membuang angin dalam badan, melancarkan perjalanan haid dan ibu-ibu lepas bersalin.
To recovery energy, improve bowel movement, relieve waist menstrual pain, colicky and keep body
warm.
Composition:
Honey 25g

Bean Oil 10g

Herba Trachypermum ammi 7g

Rhizome Acorus calamus 5g

Rhizoma Zingiber officinale 5g

Flos Eugenia Aromatica 5g

Herba Piper Nigrum 0.05g

Aloe 1g

Herba Croton Caudatum 0.025g

Herba Coriandrum Sativum 0.0375g

Herba Nigella Sativa 0.0125g

Fructus Pimpinella Anisum 0.0125g

Packaging

90gm (58mm x 64mm x 58 mm)

15 balls (62mm x 58 mm x 110 mm)

2 biji sehari pagi dan malam selepas makan.

2 tablet to be taken every day after meal.