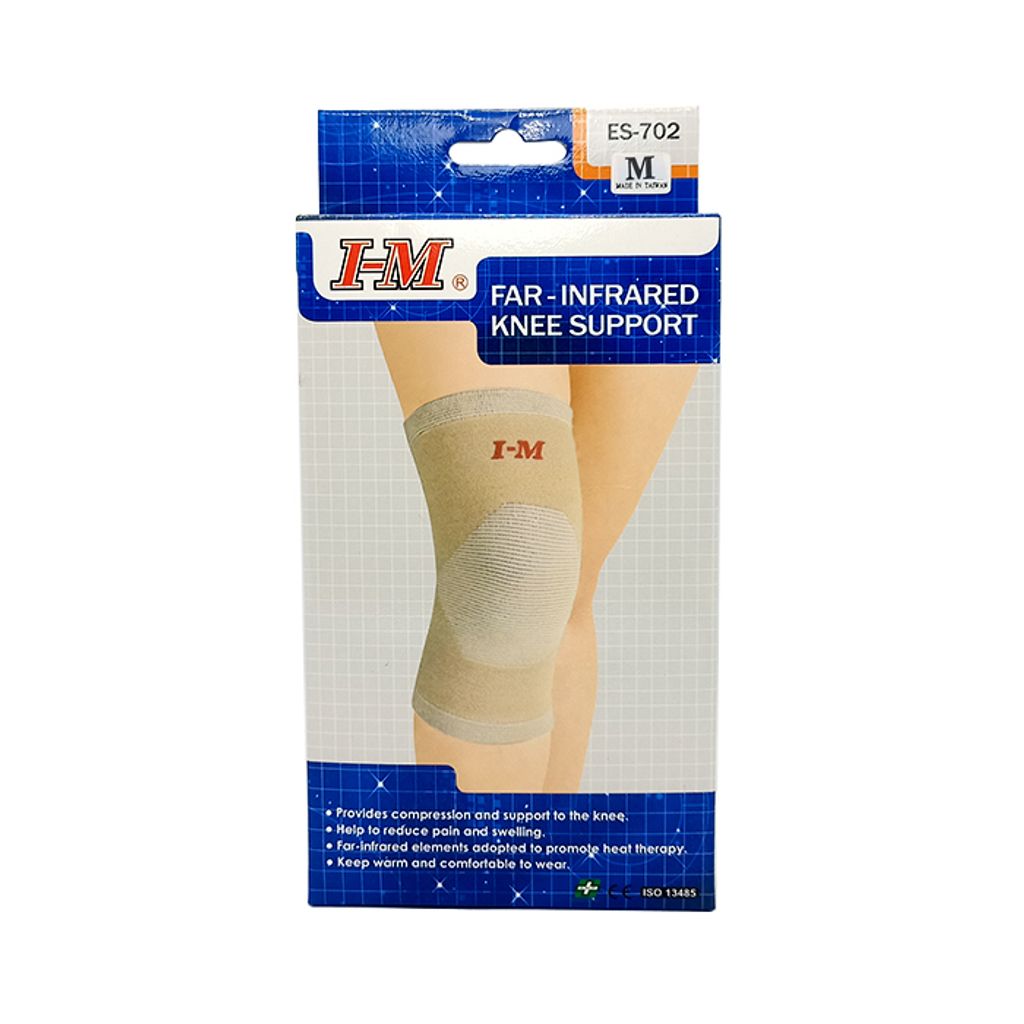 (008372) I-M Knee Support Far-Infared (M) ES-702
This elastic Far-Infrared support is made from a combination of spandex and ceramic infrared elements to provide maximum protection against injury to the knee and is perfect for rehabilitation. It is cool to wear, allows free ventilation, speeds up recovery and also reduces pain and swelling.
Description
Indications:
1. For weak or injured knee.
2. Compress and stabilize the knee joint.
3. Reduce pain caused by arthritis and overuse injuries.
4. Relive muscle strain.
Product Features:
1. Improve blood circulation.
2. Absorbing sweat quickly
3. 4- way stretching provides flexibility to maintaining long period wearing comfortable.
4. Keep warm
Composition:
50% Rubber
20% Nylon
20% Cotton
10% Spandex