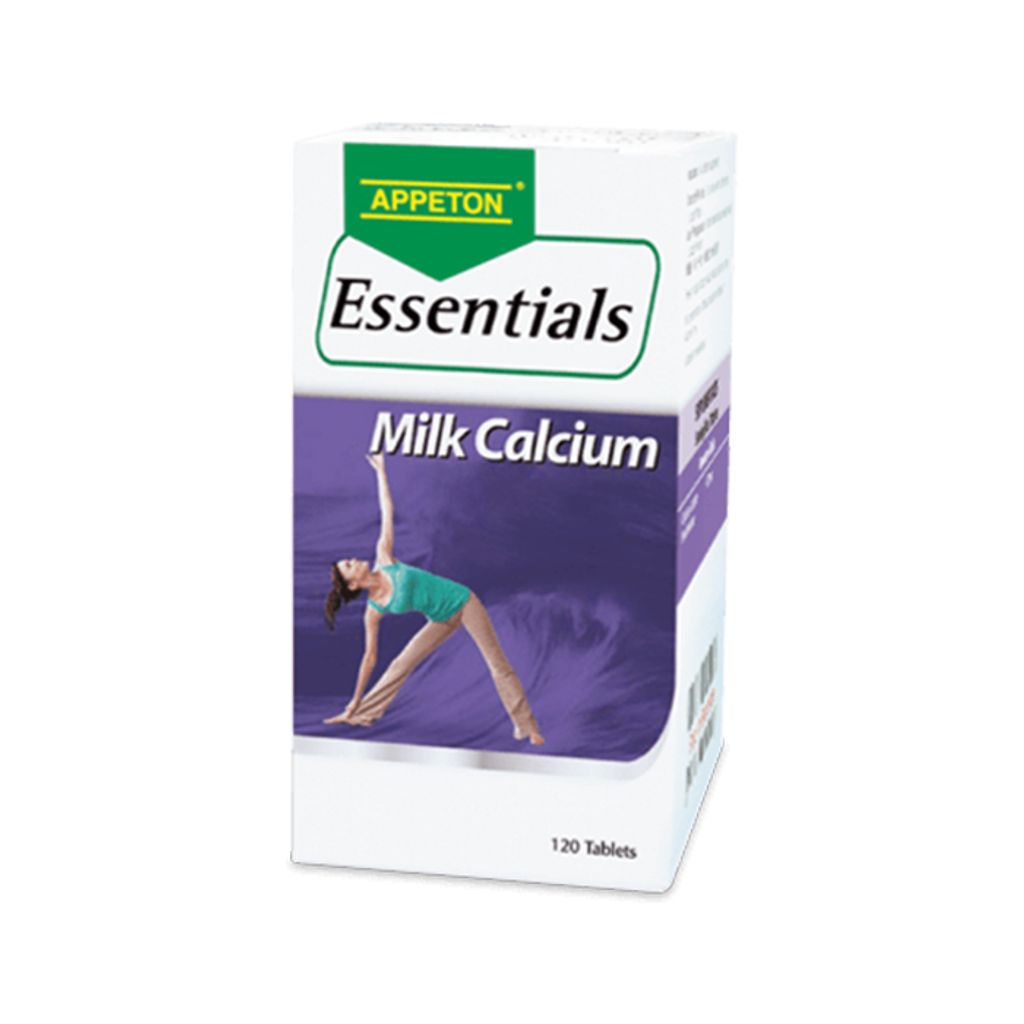 (001019) Appeton Milk Calcium Tabs x 120s
For healthy bones and teeth
Appeton Essentials Milk Calcium helps in keeping bones and teeth strong as well as maintain bone density. It also helps to reduce the risk of osteoporosis that affects middle-aged / old people.
Benefits
Appeton Essentials Milk Calcium is organic-based and water soluble Calcium Lactate Pentahydrate which has the feature of faster and better absorption.1
This scientifically formulated formula comes with better bioavailability – fast relief and can be absorbed into the body in just ONE chemical step.
It also comes with low dosage and this flexibility in dosage is suitable for all age groups.
Who are recommended to take Appeton Essentials Milk Calcium?
Adults and elderly who are at risk of osteoporosis.
Anyone who is lactose intolerant or does not consume dairy products.
References
Shieh MJ, Liao FH, Lin SH, Chen CF, Hsu CH, Chung MY et al. Calcium bioavailability of calcium carbonate and calcium lactate supplements. Nutritional Sciences Journal. 2003 Mar;28(1):34-40.
Direction for Use
2-4 tablets, 3 times per day. To be taken with meals.
Ingredients +
This is a supplement product advertisement
KKLIU 1658/2018
MAL 19911426 X