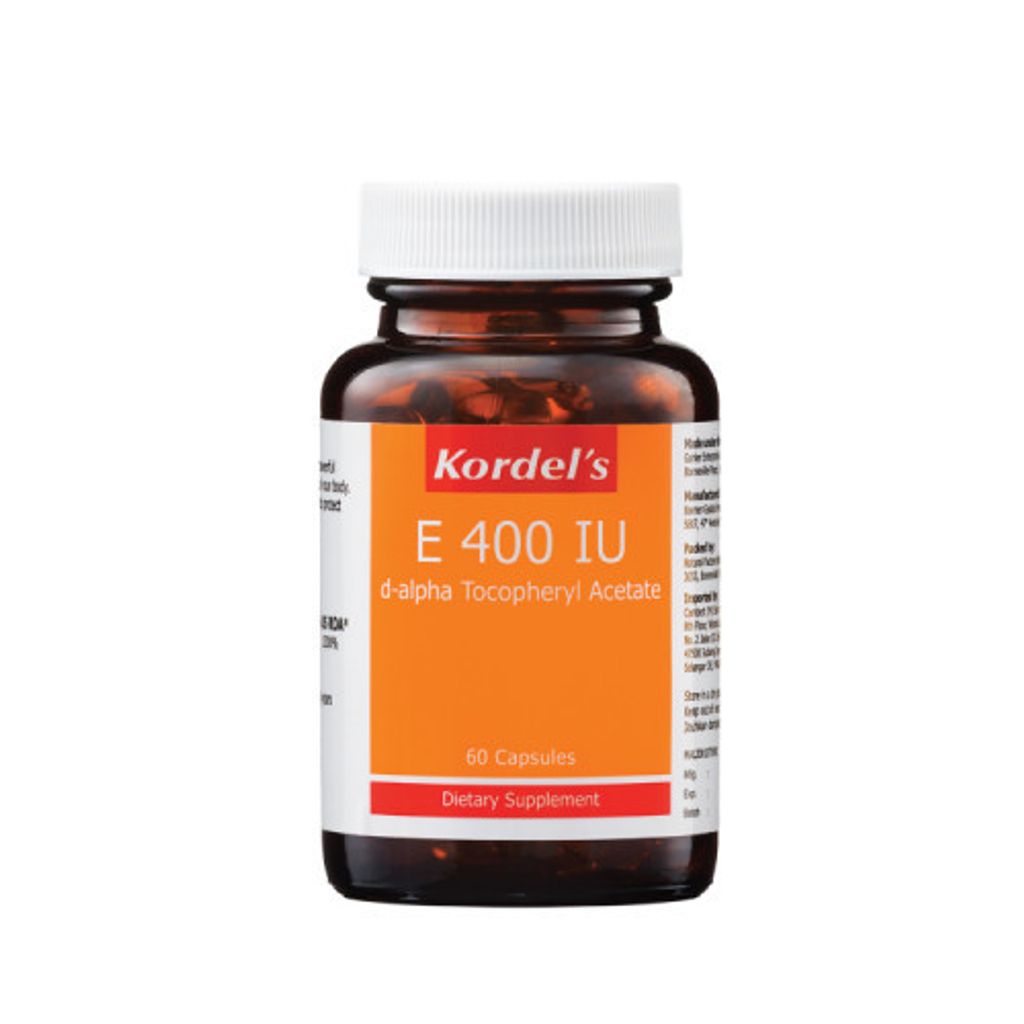 (000820) Kordels Vit.E Caps 400iu x 60s
Quick Overview

As a dietary supplement. Vitamin E is a powerful scavenger of highly reactive free radicals in our body. Adequate levels of Vitamin E is essential to protect our body from oxidative damage.

Direction for Use

Take 1 capsule daily with food.

Ingredients

Vitamin E 400iu (d-alpha Tocopherol acetate)

-Gelatin: Bovine.

Contra Indication

There are no known contraindications. However, if in doubt of the suitability of this product, please consult your doctor or pharmacist before taking the product.

Caution

-Store in a cool dry place below 30 degree Celcius.
-Keep out of reach of children.