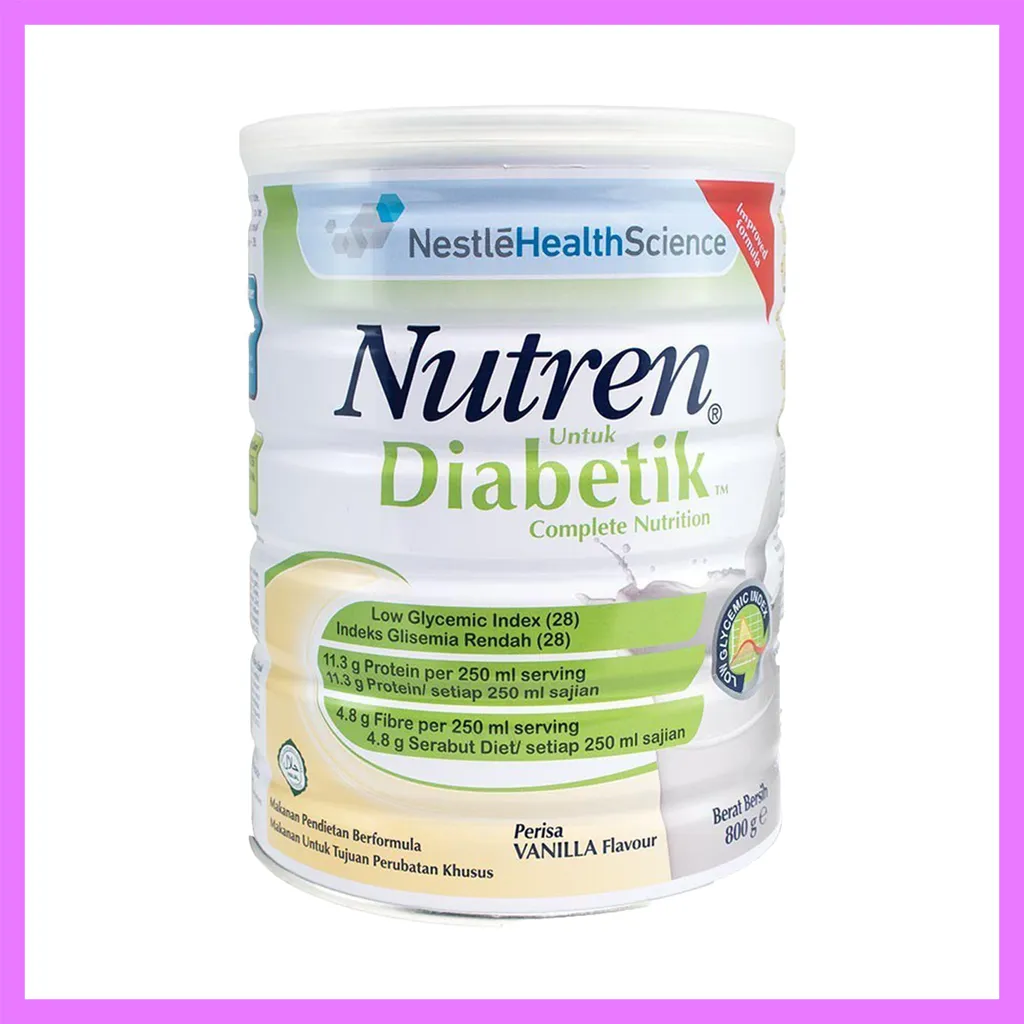 (009816) Nutren Diabetik x 800g (V)
NUTREN DIABETIK helps people with diabetes to better manage their blood glucose. It can be used as a sole source of nutrition or as a supplement. NUTREN DIABETIK's Glycemic Index (GI) = 28.
The Glycemic Index (GI) is a measure of the effect carbohydrates have on blood glucose levels. Products with a low GI release glucose more slowly into the blood stream and thus leads to a small and gradual rise in blood glucose. GI of less than 55 is considered low.
Nutren Diabetik:
- Formulated according to international diabetes guidelines
- Contains 99% complex carbohydrate
- Unique fibre blend that helps in blood sugar management
- Lactose-free and gluten-free
- Vanilla flavour
- Halal certified
Indications:
- Oral supplement and tube feeding
- Type I or Type II diabetics
- Gestational diabetics
- Impaired glucose tolerance
- Stress-induced hyperglycemia