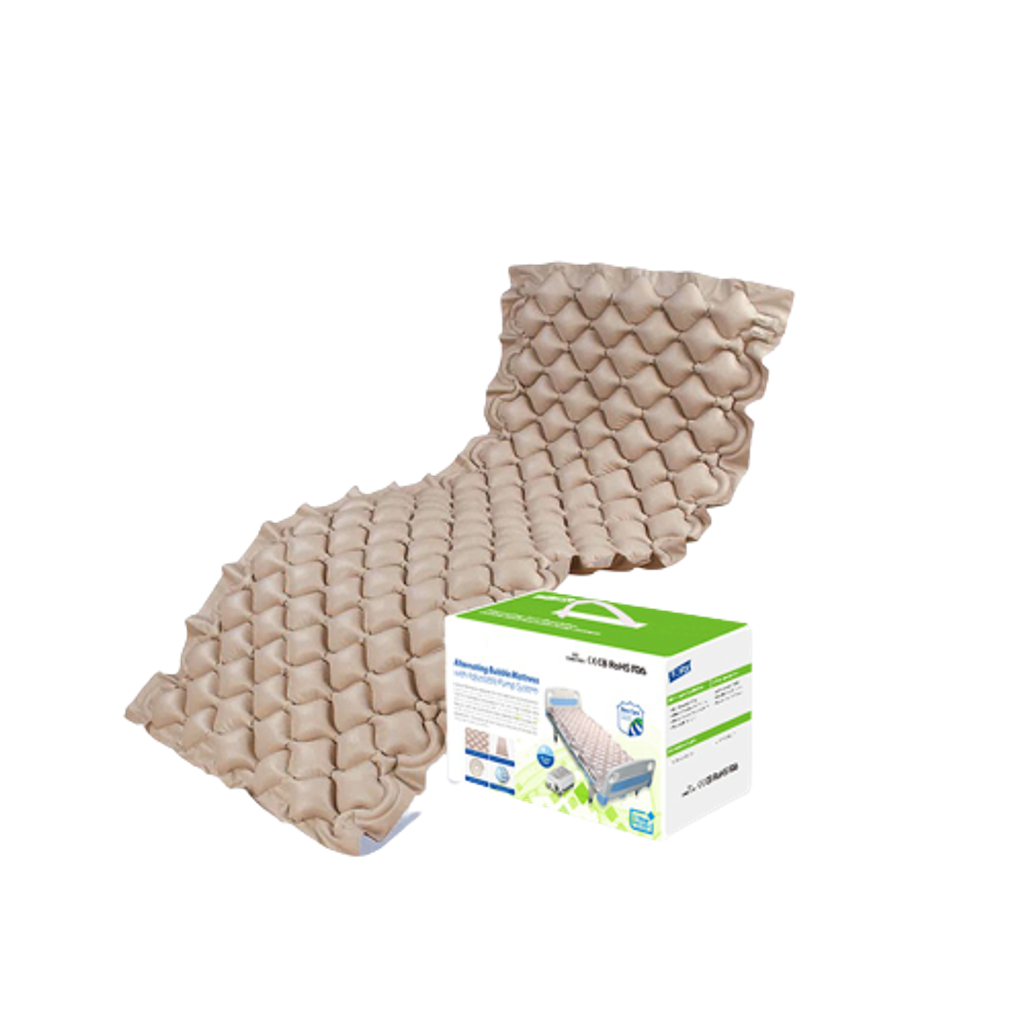 Profile Bubble Mattress x Set
Bubble mattress is designed for the treatment and prevention of pressure sore stage I in short term and domiciliary therapies. Mattress in PVC is composed of 130 7cm high bubble cells.

How To Use
Place the mattress on the bed frame with the hose end at the foot section of the bed frame. Using the integrated hooks, securely hang the pump on the bed end at the foot end or place on a smooth flat surface. Connect the air hoses from the mattress to the pump. Plug the pump into a wall outlet. Be sure the power cord is safely away from possible hazards. Turn on the power switch on the control panel of the pump. The pump will begin to inflate the mattress. After inflation, adjust the mattress using the dial on the pump.