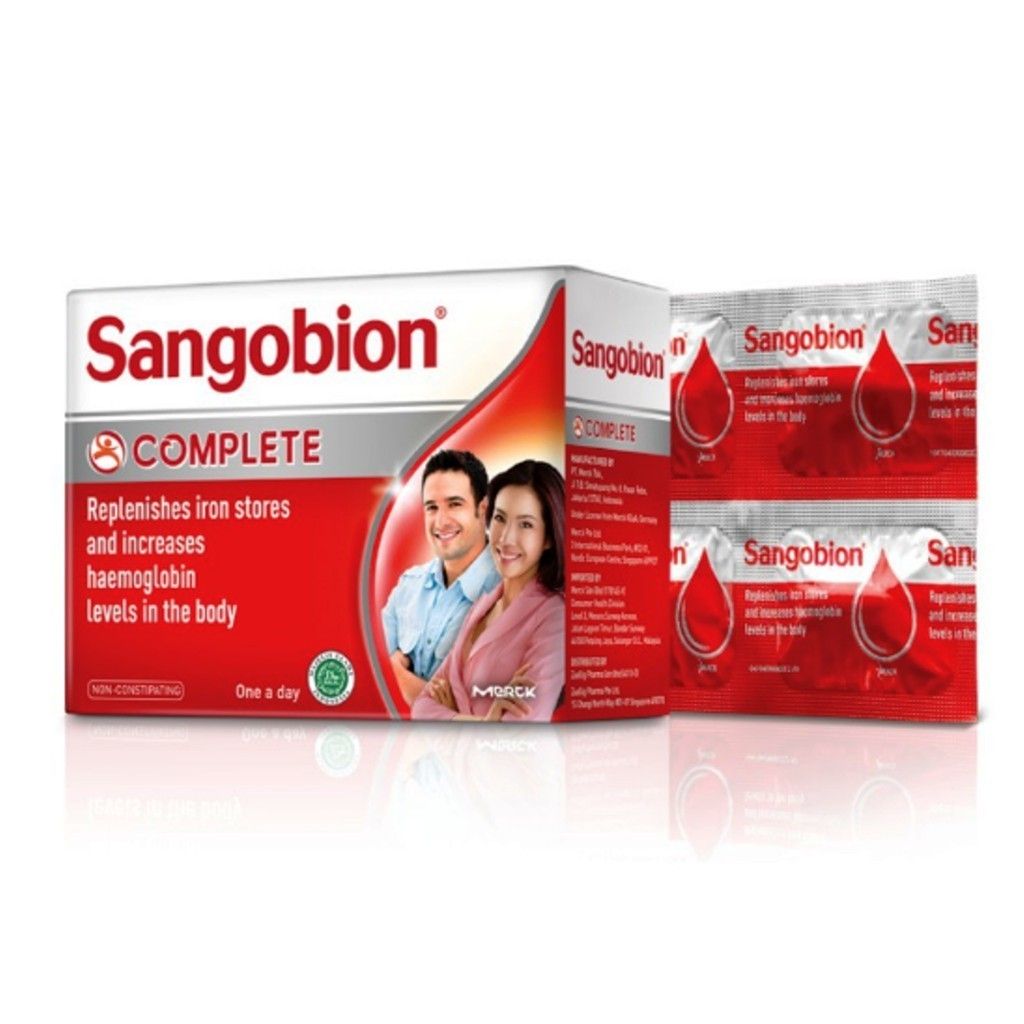 (001131) Sangobion Caps x 28s
Sangobion replenishes iron stores and corrects haemoglobin deficit by increasing haemoglobin levels in the body.
Directions: 1 to 2 capsules a day, with or after meals.
Ingredients: Ferrous Gluconate 250mg, Folic Acid 1mg, Vitamin B12 7.5mcg, Vitamin C 50mg, Sorbitol 25mg, Copper Sulphate 0.2mg, Manganese Sulphate 0.2mg
Contraindications: There are no known contraindications. However, if in doubt of the suitability of this product, please consult your doctor or pharmacist before taking the product.