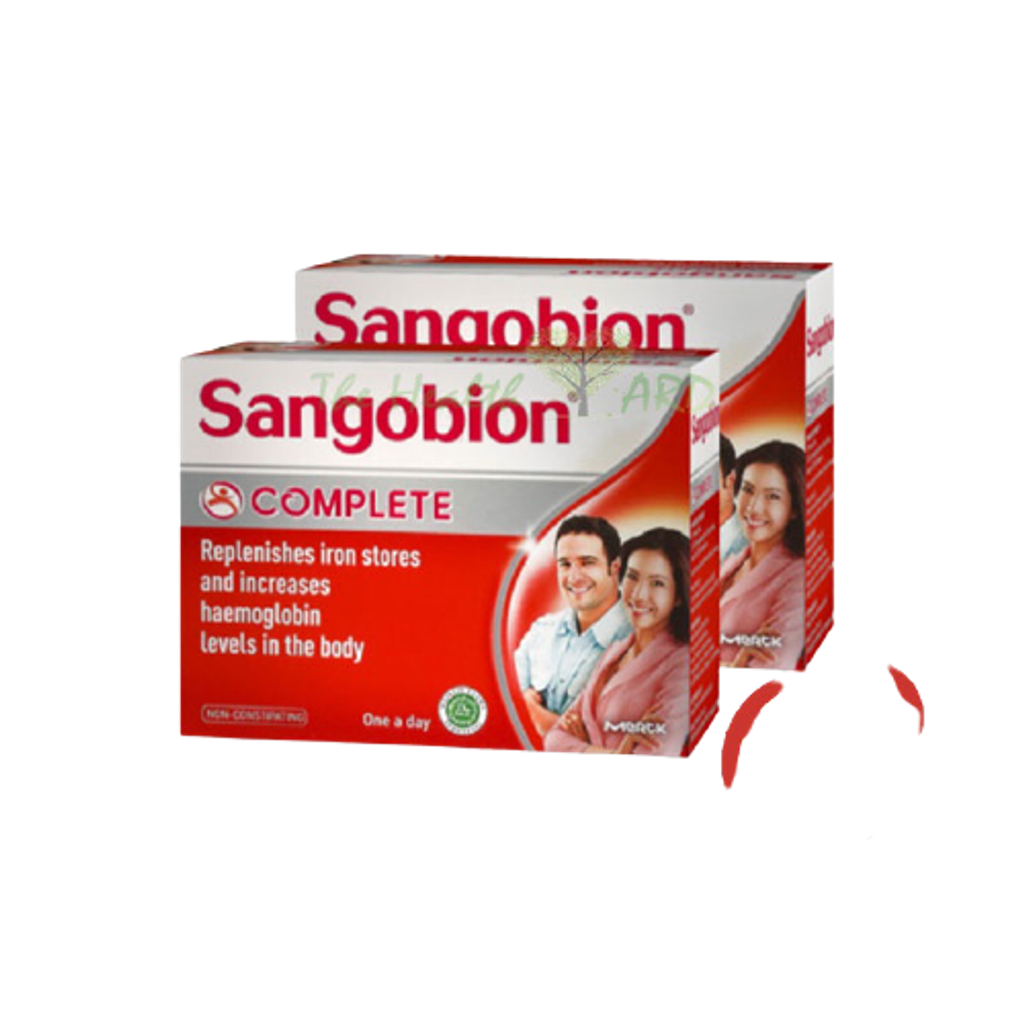 Sangobion Capsule 2 x 28's
As an iron supplement, Sangobion® replenishes iron stores and helps regulate hemoglobin levels in the blood. Sangobion® has the full range of vitamins and minerals that is necessary for correcting iron deficiency, and contains 50mg of Vitamin C to help in maximum absorption of iron.

Used to increase the hemoglobin content of the blood and for treating iron-deficiency anemia
the lack of red blood cells caused by having too little iron in the body.

Symptoms of anaemia:
pallor/pale looking, weakness, headache, breathlessness, dizziness and/or rapid heartbeat.

Dosage:
1 to 2 capsules a day with or after meals.