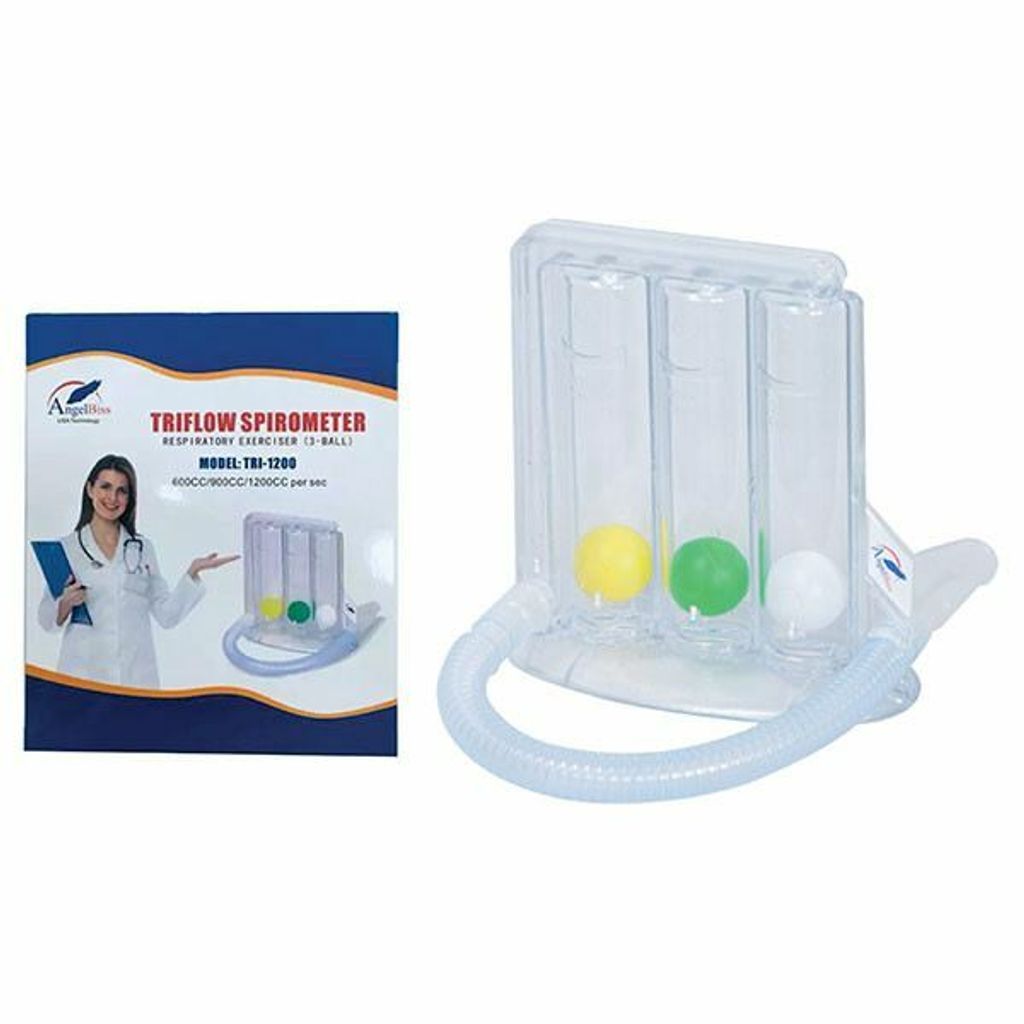 TR-1200 Angelbeiss Triflow Spirometer
A TriFlow Spirometer helps patients improve the function of their lungs. It's an effective device to prevent pulmonary complications

After surgery that affects the respiratory function, especially surgery to the lungs, such as abdominal surgery the device assists in respiration. It is also commonly prescribed for post-operative cardiac patients, or other surgery involving extra time under anesthesia and subsequent recovery. It also minimize the chance of fluid build-up in patients recovering from rib damage.

Doctor may also teach patients how to use the device on their own as they prepare to leave the hospital.

Quick use Direction:

* Single Patient Use Only*
? Open the packing, connect the pipe of mouthpiece with the outlet of the shell
? Hold the spirometer or place it in the vertical direction, and keep normal breathing and then place the mouthpiece in your mouth.
? Inhale slowly to keep the balls floating on top position as long as possible
? Move the spirometer away, and repeat steps 2 and 3 for breathing training. And after 10-15 minutes to have a rest by normal breathing
? clean the mouthpiece each time after use and dry it in the air and put into the package for next use.