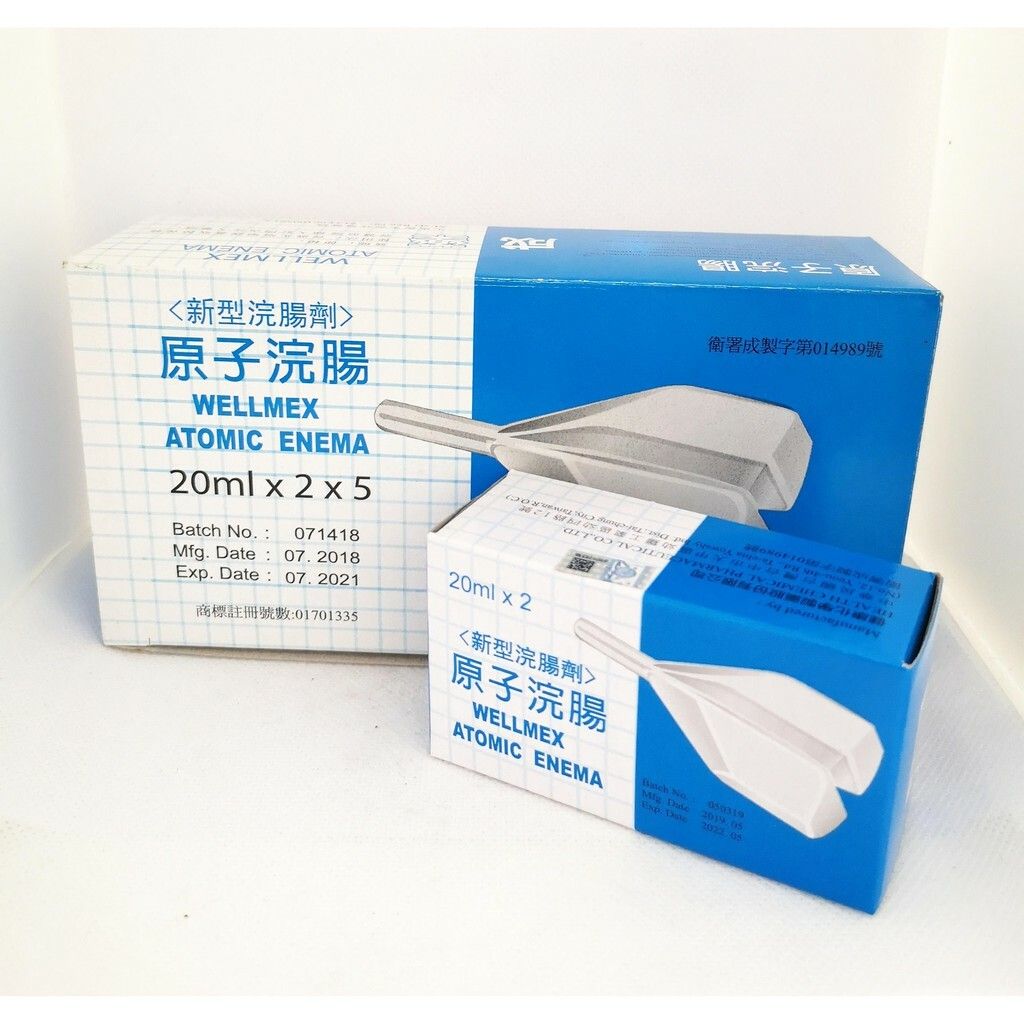 Wellmex Atomic Enema 20ml 5 x 2's (Adult)
Product Description
It is used for relieving constipation.
Direction for Use
Once per day (when necessary) Adults 20 - 40ml each time. For rectally use only.
Ingredients
Each 100ml contains: Sodium Chloride 15g Preservatives: 3-Methyl-6- Isopropylphenol 0.001g/ 100ml
ContraIndication
It is contraindicated in patients with ileus, gastric retention, gastrointestinal obstruction, bowel perforation, toxic colitis and toxic megacolon.
Caution
Store below 25 degree Celsius in a cool dry place and protected from sunlight. Keep out of reach of children.